The Rivals Bar & Restaurant
Ian Jones, Food and Drink Editor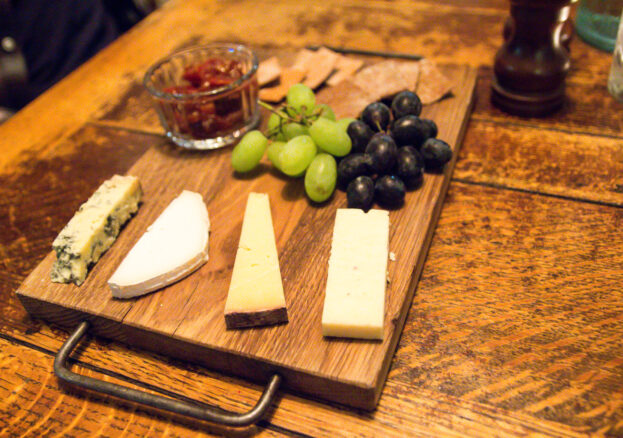 As lovers of both food and theatre will know, all too often theatre restaurants are treated as a pesky adjunct to the main show rather than a destination in its own right. The Rivals is most certainly not that. Part of the spruced-up renovation of the Royal Exchange Theatre on St Anne's Square, this elegant eatery opened back in September 2017, impressing all-comers with its sophisticated decor – all wood-panelling, polished floors and refined accoutrements.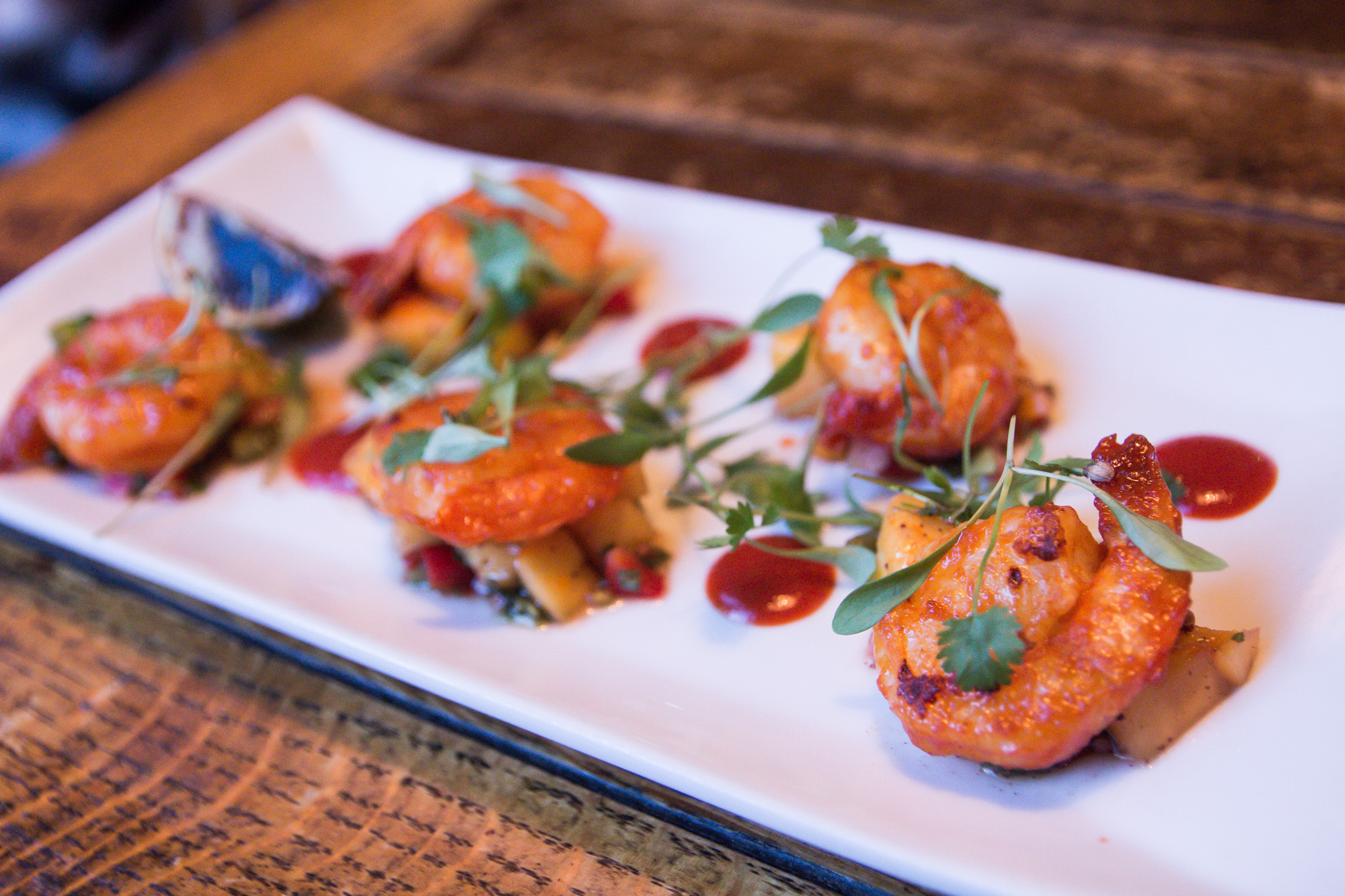 Chorltonites will recognise the team behind it as those involved in South Manchester's much-loved The Parlour, while head chef is Anna Fysh, who ran Chorlton's celebrated Gray Larder, amongst others.
Whatever your poison The Rivals do it well. Whether it be wine – state your preferences to your server and you'll be supplied with some of the finest fermented grapes you've ever tried, both red and white. But tonight we're here for the food.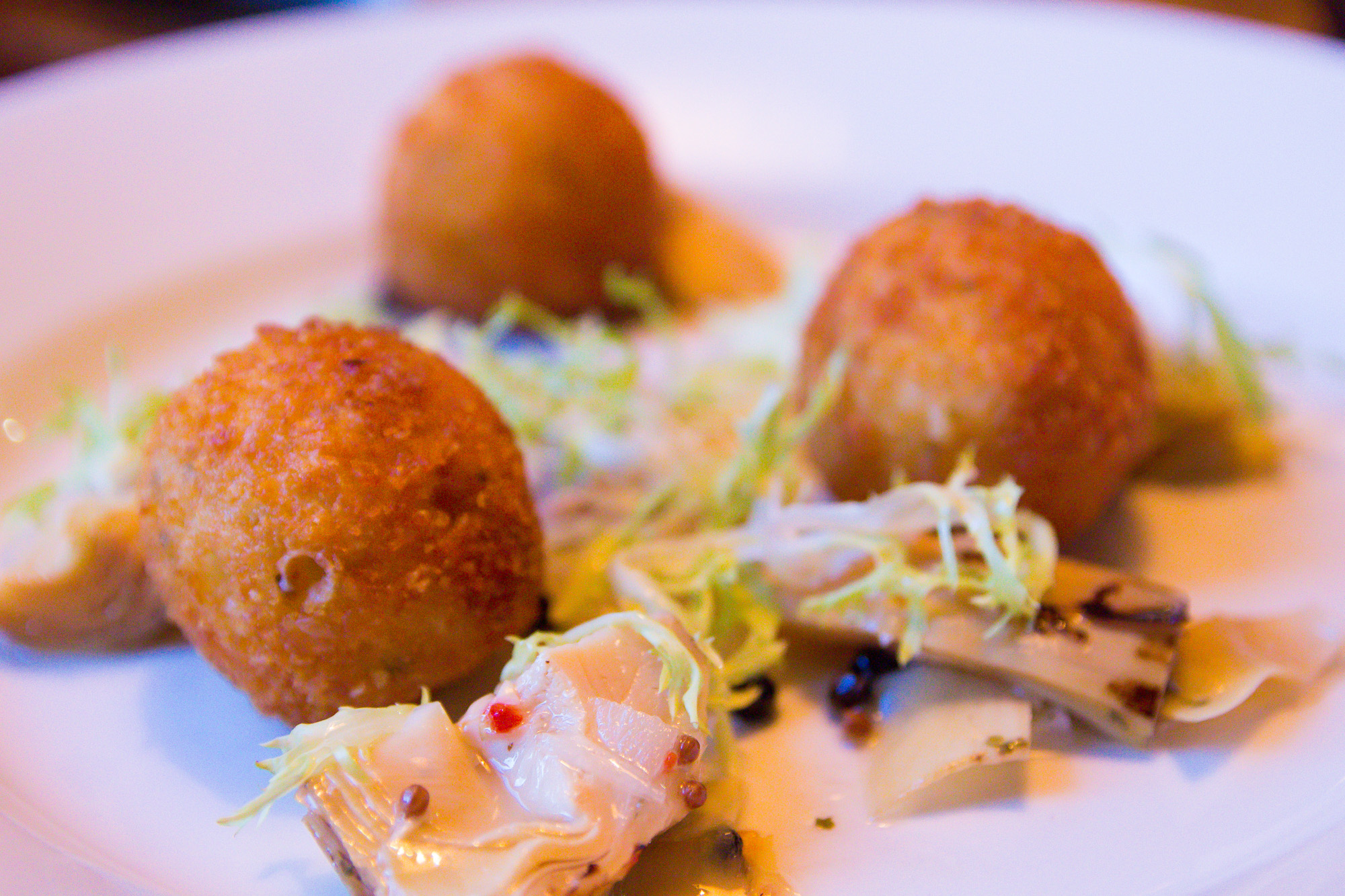 The spring menu is reassuringly short, with carefully-crafted dishes hitting each of the main food groups: vegetarian, fish, meat. We begin with a plate of siracha king prawns, fat and succulent, paired with a gloriously fresh mango and coriander salsa, with just a hint of lime. It's a fantastic opener, not too filling but full of big bold flavours.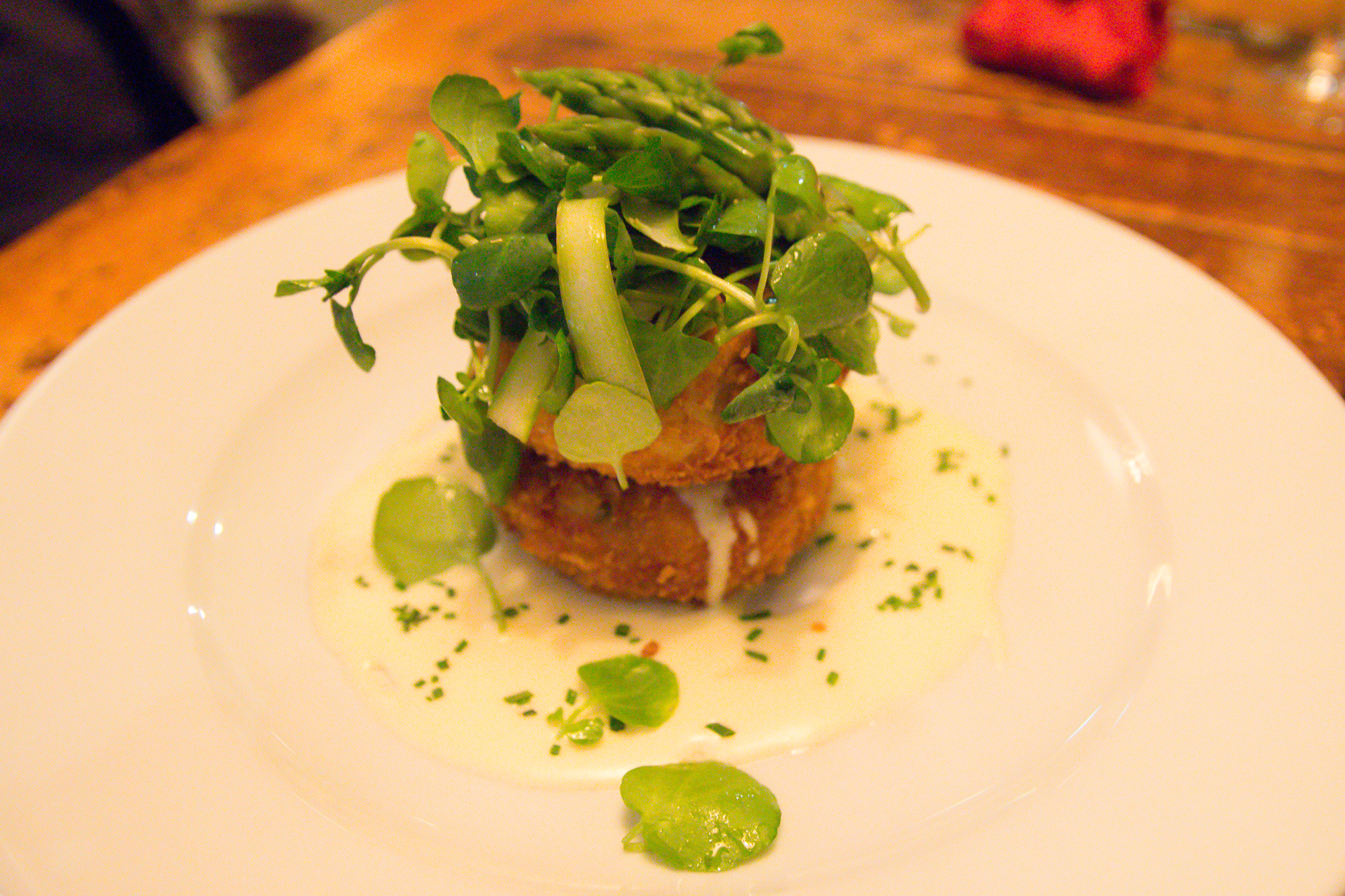 The feta arancini are equally moreish. Golden brown balls of deep-fried rice, with a gooey feta cheese centre, with a hearty artichoke salad on the side, coated in a piquant dressing. Again, the portion sizes are ideal, enough to satisfy a rumbling belly, but leaving enough room for the mains.
It's a warm spring day so the baked haddock fishcakes prove to be a fine choice. Bulging fishcakes with a crunchy coating, giving way to the full-bodied white fish inside, mixed up with a creamy cabbage-flecked mashed potato. This is topped off with a deep smoked cheddar Mornay sauce, some handfuls of sorrel and a few well-cooked asparagus.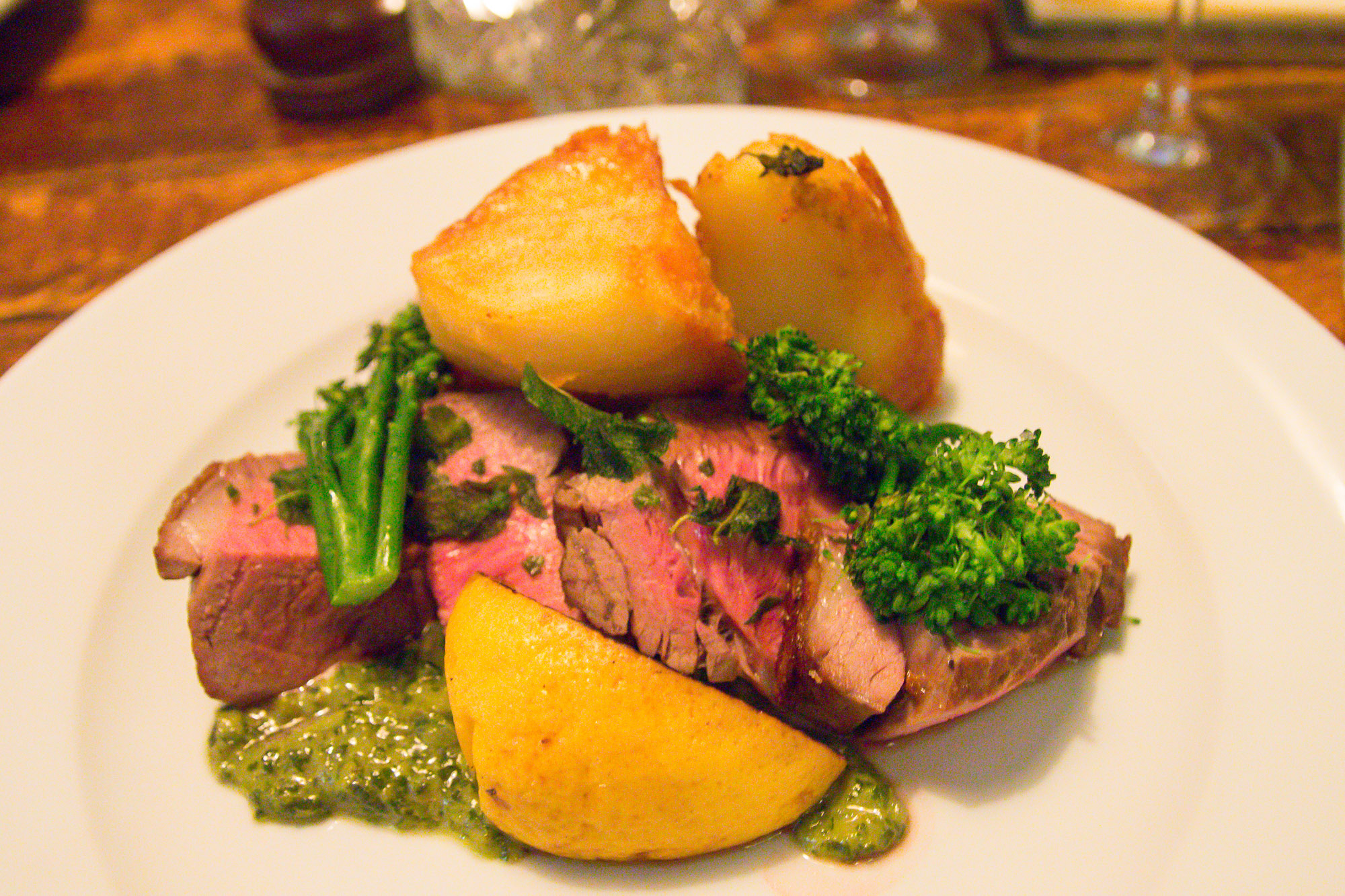 The rump of lamb is a more substantial dish, and undoubtedly my favourite of the evening. Big slabs of lamb, served pink so the flavour bursts out, alongside some truly excellent oregano roast potatoes – perfectly crisp on the outside, soft and warm inside – plus some crunchy baby broccoli, and a so-good-it-should-be-sold-in-jars salsa verde, that provides a tangy mintiness to the juicy hunks of lamb.
The sticky toffee pudding is one of the best in the city, soft sponge cake smothered with a rich treacle sauce. Tonight the milk ice cream is replaced with peanut butter ice cream and it's a match made in heaven, a grand dessert for a grand venue.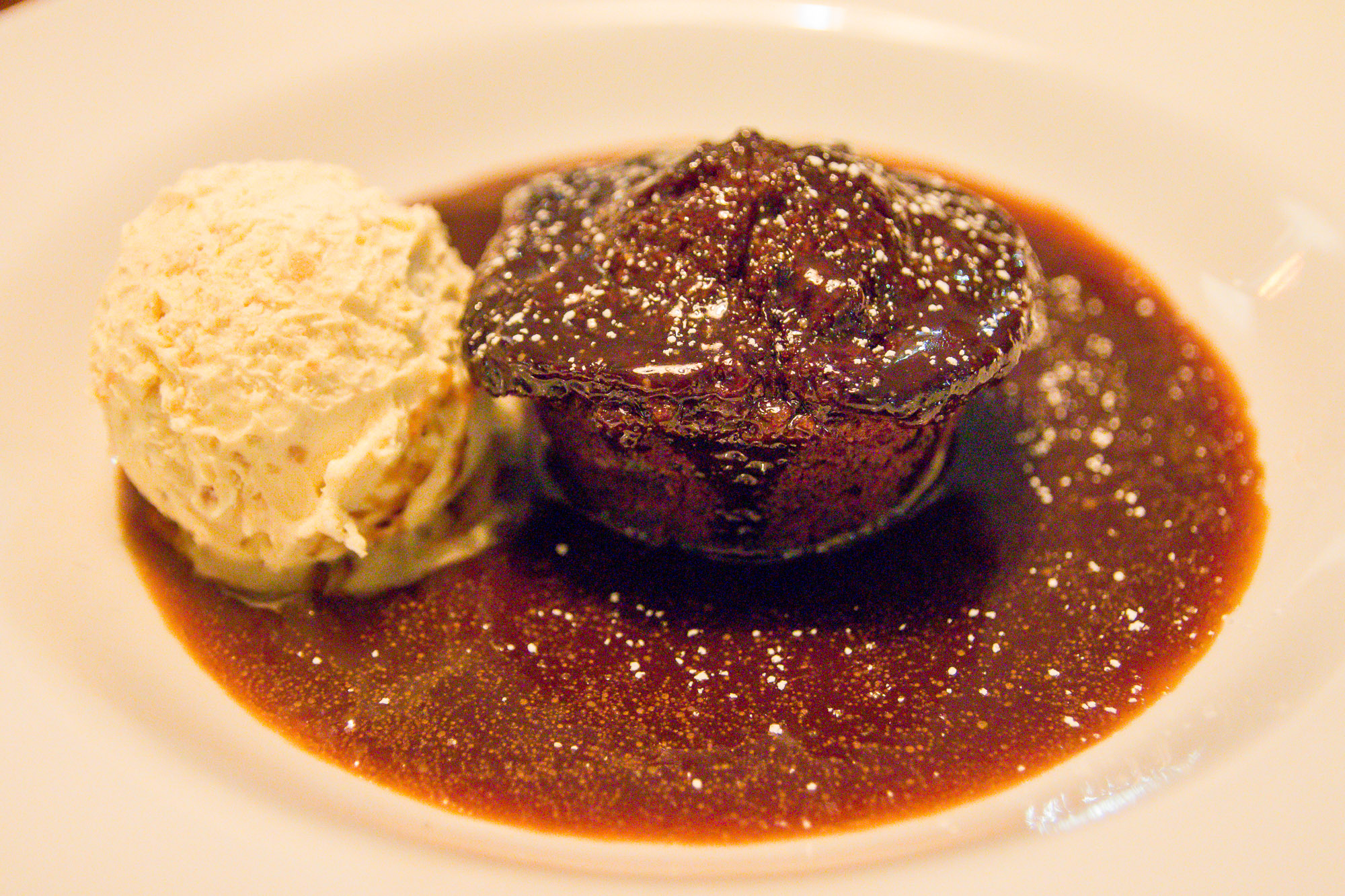 The cheese board shouldn't go unmentioned – four contrasting slices of well-made cheese, paired with a wickedly zesty homemade chutney, grapes and crackers.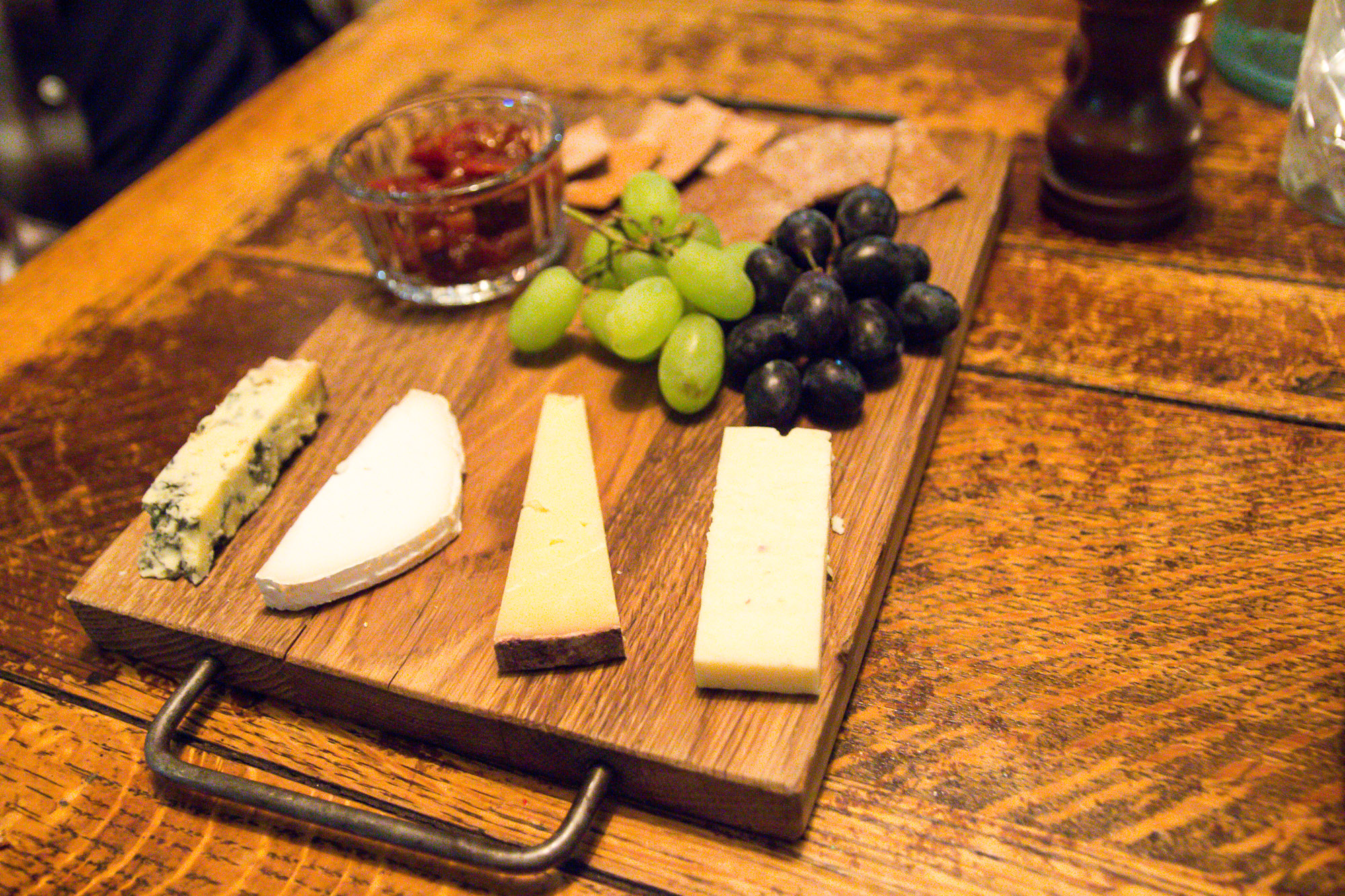 The Rivals breathes new life into Manchester's theatre scene, providing a wealth of perfectly-pitched meals, whether you're looking to eat pre or post-show, or heading over solely for the food. And it isn't just the dishes on offer that impress, the space itself is an ideal place to relax with a drink, that doubles up as a high-class restaurant to cater for all parties.