French & Mottershead: Afterlife at the Whitworth
Polly Checkland Harding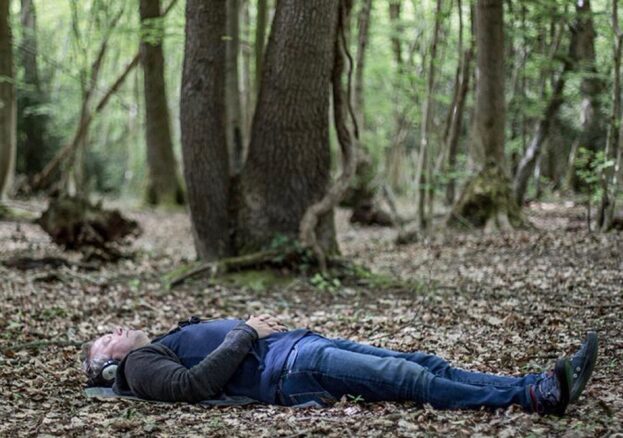 It's an unusual thing to read of people enjoying their own death on Twitter. Scroll down artist duo French & Mottershead's Twitter feed, however, and you'll read the following: 'I thoroughly enjoyed my demise', 'This audio meditation on decomposition is so powerful' and 'A surprisingly cosy and beautiful meditation on dying'. These are all responses to Afterlife, a series of artworks created by French & Mottershead in an exploration of what happens to the body after death, using insights gathered from forensic anthropologists, ecologists and conservators. Now, as part of the excellent, challenging SICK! Festival (8-25 March, read our full guide here), two works from the Afterlife series are coming to the Whitworth and Whitworth park.
Both 20 minute, site-based pieces chart the process of the human body's decay, in response to two different environments. Grey Granular Fist will be experienced in listening chairs inside the Whitworth; this work imagines the body like an object in one of the galleries, one that decomposes as it dries out in the carefully controlled environment, the Whitworth's conservation measures fighting against the natural processes that flesh becomes subject to. Woodland (hear a clip here) is experienced through a smartphone app outside in Whitworth Park: connecting the listener to their body, this recording follows the body's process as it is slowly subsumed by the earth. It is a celebration of woods and forests, places where the body rejoins the cycles that support further life.
The pieces in the Afterlife series have been described as 'highly visual works' for the way they provoke the imagination to create a personal portrait of one's own body after death. "What we've found out is that the story of human decomposition is about transformation, renewal and change" says Andrew Mottershead. Listeners have responded by describing the works as "oddly peaceful and reassuring", "amazingly poetic" and "genuinely remarkable".
11am-5pm on Wednesday-Saturday 8-25 March. Suitable for Over 14s.