SICK! Festival 2022
Maja Lorkowska, Exhibitions Editor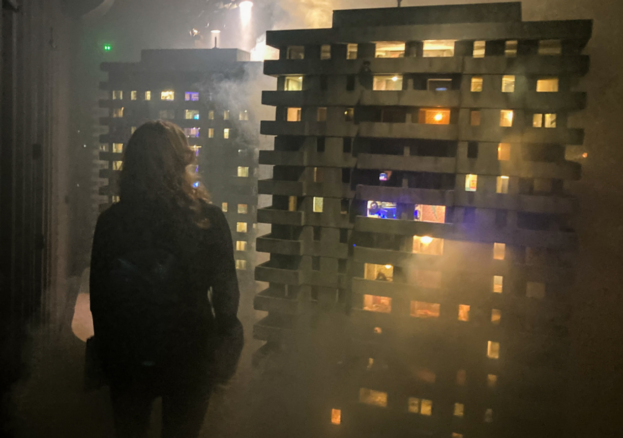 Art and creativity meet health once again in this year's edition of SICK! Festival!
Working closely with and for local communities, the festival directly engages with the complexities of mental and physical health, resulting in an outstanding international arts programme right on our doorstep. The festival takes a multidisciplinary approach including visual arts, theatre, music, film, spoken word and performance to reflect on our lives, individually and as a larger community. Researchers, clinical practitioners, public health professionals, charities and those with lived experience of the issues the festival addresses are all part of the process of producing such authentic and important artwork.
Head to The Green – a space in North Manchester's Moston, Harpurhey and Charleston for audiences to enjoy, where you'll find Mindgames Arcade which focuses on mental health and wellbeing. The arcade features a brand-new game, Never, Forever, Always, created by young people and game designers from North Manchester and Finland especially for this year's SICK! Festival. Free and open to all, the arcade welcomes players of all ages and abilities.
Nearby, you'll find Jimmy Cauty's MDZ Estate project, housing a miniature concrete estate in a shipping container. While you're there, look out for two vinyl wrapped cars for the project SICK! Cars with artwork by artists Woodrow Phoenix, Courtney Hayles and a group of young men based in North Manchester.
Created by Finnish Theatre-director Essi Ross, Ejaculation Falls at Z-Arts is a safe space for self-discovery and open discussion. Asking question about pleasure and desire, the performance gathering its audience together to celebrate sexual diversity.
Head to St Peter's Square, or take a journey around some of Greater Manchester's Metrolink stops to see the fruits of Allie Crewe's photography project I Am. Displayed in the heart of the city, the photographs honour survivors of domestic violence from Manchester and across the UK. With the aim of challenging perceptions, they focus on the strength and vulnerability of the subjects, and the possibility of a fresh start and transformation.
Alongside these, you'll also find the Boggart Hole Bonanza in one of North Manchester's parks, the Menopause Bus which will travel around Manchester and Zurich, as well as many other fantastic events. Check out our highlights below.