Floatation Therapy at Zero Gravity
Carmel Smickersgill, Tours & Activities Editor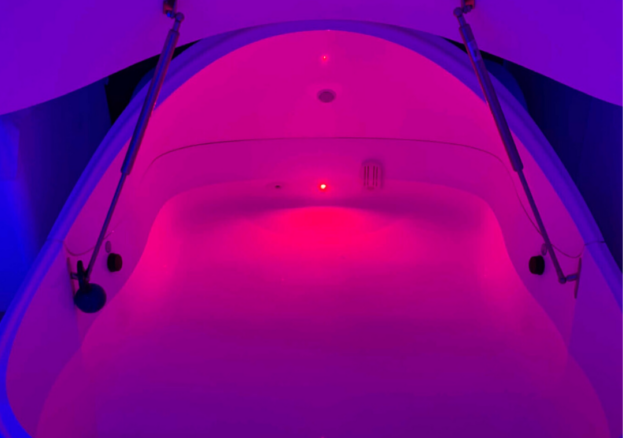 We are seeing the effects of stress on our minds now more than ever. This is why it's important to give yourself the time to let your mind unwind. Flotation therapy may not be the first thing that comes to mind, however, this unique experience is unlike any other kind of relaxation technique.
Upon arrival you'll be welcomed into Zero Gravity's reception area, where there are a range of herbal teas for you to begin to chill out with. You'll then be taken through to one of the four i-sopods. These state of the art floatation tanks are like stepping into the baths of the future. Inside you'll surround yourself with a warm solution of epsom salt. This dense liquid effortlessly carries your weight, allowing you to let go of the outside world and spend an hour in deep relaxation.
The session starts with around 10 minutes of music allowing you to get used to the environment then as the lights dim and the music fades you enter a state of total calm. This has many benefits, particularly for your mental well being. Floatation therapy is an incredibly effective stress reliever but can also be used to manage depression and issues with sleep. There are also physical benefits. Your muscles are completely relaxed and supported by the epsom solution and the natural magnesium in the water can help replenish naturally occuring magnesium deficiencies. It also helps to improve your circulation alongside concentration, creativity and focus.
The i-sopods are currently the most advanced and sought after pod in the world. They are the biggest on the market at 8ft 6 long and 5ft 6 wide, so moving around and avoiding the feeling of claustrophobia is easy. If you are unsure about anything in the session you are completely in control of your pod, you're free to get in and out and have complete control of the light. Zero Gravity wants you to have the experience that's right for you.
Alongside floatation therapy Zero Gravity also provides massage, which they recommend receiving after you've been in the floatation tank as your muscles will be at their most supple.
Let your mind get taken away and your stress melt into the salty water of Zero Gravity's i-sopods.