First Time at Waterside
Kristy Stott, Theatre Editor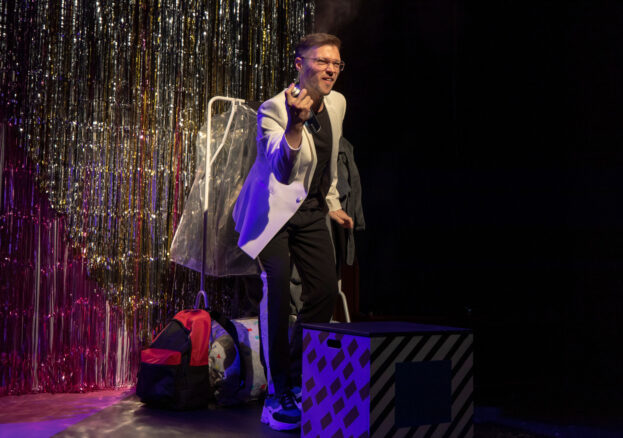 First Time is a brand new theatre show which explores one young man's experiences of contracting HIV after the first time he had sex when he was 16. The show first premiered at Waterside in November last year. If you missed it the 'first time' around, you've got another chance to see this sell-out show before it takes the world (and Edinburgh Fringe) by storm.
First Time is a one-man show – funny, frank and unapologetic.
Written and performed by Nathaniel Hall, the timely story is told through a series of personal memoirs, poems, confessions and a drag alter-ego called Sue. First Time is a one-man show – funny, frank and unapologetic – about growing up gay and being HIV+ in a straight, HIV- world.
Manchester-born Nathaniel Hall is a theatre-maker, Queer artist and activist who aims to produce bold and provocative socially challenging work. Nathaniel was diagnosed as HIV+ two weeks after his 17th birthday and just months after coming out as gay. Keeping his HIV status a secret from friends and family for over 14 years, he's now seeking to advocate better representations of HIV in popular culture.
An outstanding piece of new writing.
Founded by playwright Chris Hoyle, Dibby Theatre Productions launched in 2017. Dibby's main aim is to produce exciting new writing for the stage. Don't miss the chance to catch this outstanding piece of new writing at REFRACT:19.
Nathaniel Hall and Dibby Theatre are recipients of the Waterside's MAKING WAVES bursary.