Fire Garden at Avenham and Miller Parks
Creative Tourist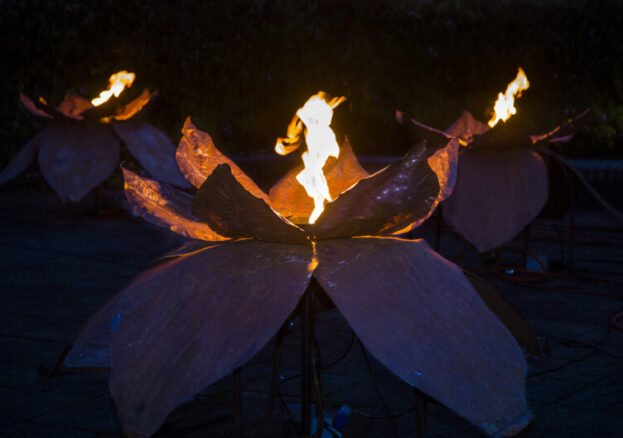 Be enchanted by a mesmerising display of fire and light for Preston's first Fire Garden. Feel the heat as dazzling fire sculptures transform Avenham and Miller Parks into a place of wonder and excitement.
Explore flame-lined paths amongst copper flowers that breathe fire, intricately carved flaming flower boxes, and scorching sculptural trees.
The fascinating Fire Garden installation and fire performers bring the park to life in a surprising (and warming) new way. Whether you wander through the fire garden – or stand and watch – you'll always be close enough to feel the heat.
Walk the Plank, leading makers and creators of outdoor arts in the UK, have wowed audiences with their Fire Garden installations since 1999. Fire Garden is part of the Christmas in Preston 2023 programme of events.