Evanescent Landscape: Falcon Pottery at The China Hall, former Spode factory in Stoke-on-Trent
Sara Jaspan, Exhibitions Editor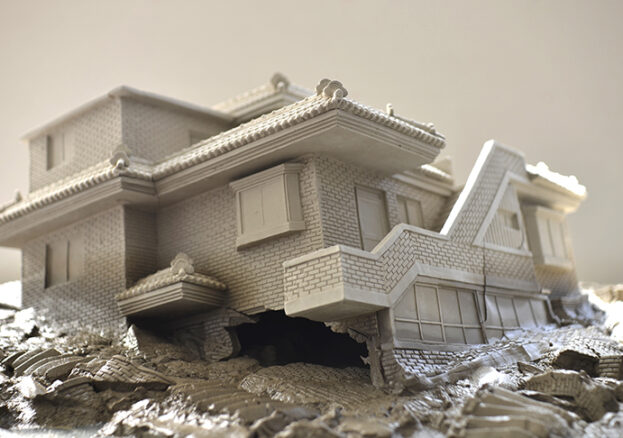 To mark the opening of BCB 2017, Korean artist Juree Kim will present Evanescent Landscape; a performative piece designed to 'reactivate' the numerous sites of historic ceramic production in Stoke-on-Trent that now remain 'invisible' due to disuse and decay.
Evanescent Landscape is an extension of Kim's explorations into architectural heritage and issues surrounding urban regeneration. It was developed as part of a residency she undertook in the UK after working with BCB 2017 artist Neil Brownsword on his large-scale installation FACTORY. The performance will feature painstakingly detailed clay reproductions of these past sites, which will be destroyed during the course of the festival, raising questions around the value of built heritage and preservation.
Both Kim and Bronwsword will also present work at the World of Wedgwood as part of BCB 2017, responding to objects from the museum's collection.