Elf The Musical at AO Arena
Shekina Rose, Families Editor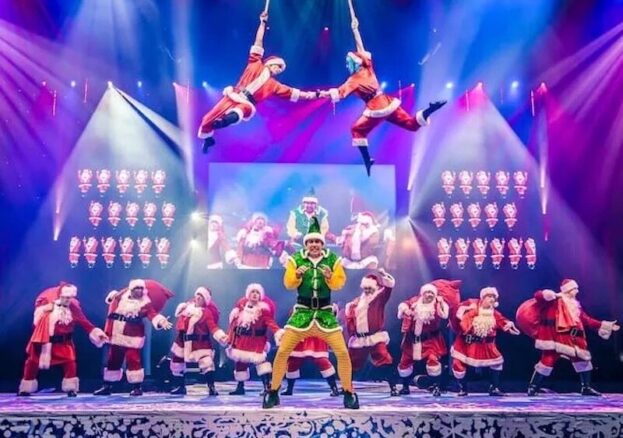 Get ready for an unforgettable Christmas extravaganza with Elf The Musical at AO Arena this December. Experience the magic of Christmas, as the popular Blockbuster movie takes to the stage with dazzling backdrops and a mobile stage that comes right to you!
Watch Santa's sleigh fly, join in a snowball fight, and be part of an incredible indoor snowstorm. Follow a giant candy cane journey from the North Pole and marvel at aerial cirque stars. Even better, you won't miss a moment – everything is captured on giant TV screens around the stage.
Kids and grownups alike will enjoy this much-loved and familiar story of Buddy, a young orphan child, who crawls into Santa's bag of gifts and is transported back to the North Pole. As he grows up, he begins to realise that something isn't quite right. In fact, his enormous size and poor toy-making abilities are not elf-like at all. Buddy embarks on a journey to New York City to find out who he really is, and remind the people of America what Christmas is all about…
With a fantastic cast of performers, including West End star Steven Serlin as Buddy the Elf, this is the UK's biggest live Christmas show. Join in the laughter and holiday spirit with Birds Of A Feather actor Charlie Quirke, Charlotte Hall as Jovie, and Barry Bloxham as Buddy's dad.
Don't miss the fun – Elf The Musical at AO Arena is the perfect Christmas treat for the whole family to enjoy together and make some memories. And guess what? Prices have been lowered to make it affordable for everyone. Hilarious AND reasonable prices, what's not to love!?
See you there. Most importantly, please don't forget to dress up in your best Christmas jumpers – the sparklier the better!