DJ Shadow at Albert Hall
Fergal Kinney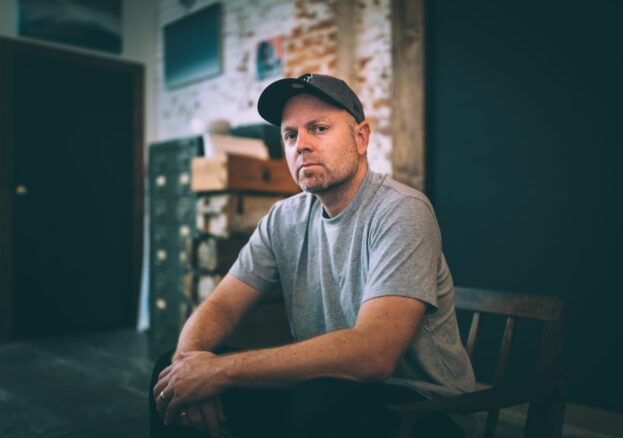 One night in 1997, Joshua Paul Davis – DJ Shadow to us – was DJing at the Blue Note in London. He noticed his booth was surrounded by fans with notepads, aiming to get a glimpse of his record selection and frantically taking notes. He was incensed, but he came prepared. He played a scratched copy of Queen's 'We Will Rock You'. When that was over, he dropped it on the floor, and then played 'Back in Black' by AC/DC. He then smashed that record to pieces.
What this tells us about DJ Shadow is that, simply, you don't mess. This was at the high watermark of Shadow's creativity – he had just released the seminal Endtroducing, the first entirely sampled album. What Shadow does now may be less firebrand, but it's no less exciting. Manchester's Albert Hall holds a special place for Shadow already – in 2017 he released a live CD/DVD of his set from the venue, marking an important relationship between the DJ and the city.
What to expect from Shadow this time? In his own words, Shadow explains that "despite all of the technological advances, a successful DJ Shadow show has always come down to the same important concept: represent the music well.  Give the program some motion, let things build. Play the 'hits', but also the sleepers people might have missed. Don't dwell on the past, but don't indulge exclusively in the new." And, if people are getting a bit tricky, don't forget that copy of 'We Will Rock You'.