Dinosaur World Live at Blackpool Grand
Kristy Stott, Theatre Editor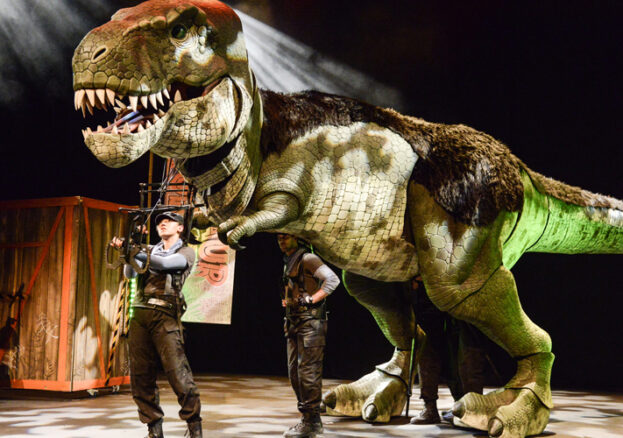 Who knows their Microraptor from their Segnosaurus? And the difference between a Triceratops and a Giraffatitan? I'm not sure that I do but if you have a little one who knows their dinosaurs better than their own family, Dinosaur World Live is a definite must-see.
Grab your best explorer attire and join your intrepid guide, Miranda to venture through unchartered territories to track down an astonishing pre-historic world of dinosaurs. Meet a host of impressive creatures, including every child's favourite formidable giant, the Tyrannosaurus Rex.
Recommended for ages 3 and up, your tour guide Miranda will lead you through Dinosaur World Live, an island full of dinosaurs.The audience are given the opportunity to learn how to feed and keep the magnificent beasts clean, as well as learning a few dino-terrific educational facts along the way.
The dinosaurs are remarkably life-like and are operated by a talented team of puppeteers – due to the detailed design of the dinosaurs and the ingenuity of their operators, it's really easy to get completely immersed in the magic of the show. Make sure that you are in fine voice though – you'll need to make a lot of noise to scare off that T-Rex.
This Jurassic performance experience also hosts a special 'meat' and 'greet' after the show where all the audience members, grown-ups, and their little ones, can get up close and personal with the beasts and have their photograph taken.
Dinosaur World Live is the perfect show for all of the family – with the right balance of education and entertainment to keep little children (and adults) occupied for its hour duration.