Delia Derbyshire Day: An Electric Storm at Spirit Studios
Johnny James, Managing Editor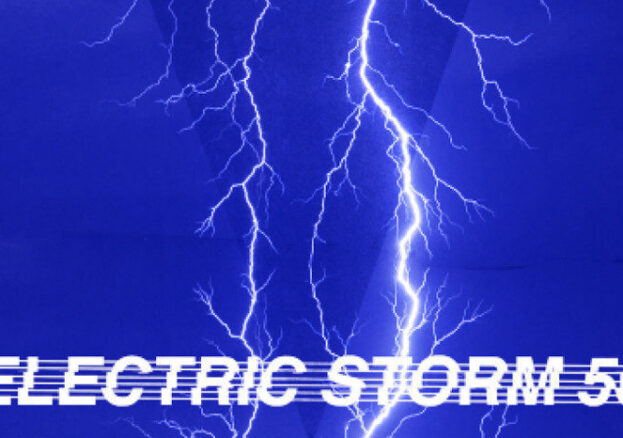 Electric Storm 50 celebrates the life and work of composer Delia Derbyshire, a key figure in the development of electronic music in the UK. Taking place at Spirit Studios, the event not only cracks open Derbyshire's astonishing archives, but also looks to the present state of innovative electronic music, commissioning new works by Bishi, Kat Lovell and Izzy Bolt.
The word pioneer is criminally overused by music critics. If anyone is worthy of that title, though, it's Delia Derbyshire. Her remarkable work at the BBC Radiophonic Workshop – described by the composer as "experiments in psycho-acoustics" – laid the bedrock for the sound design that we hear in much contemporary electronic music today. From Orbital to Aphex Twin, every legend in the business seems to cite her as an influence.
Derbyshire is most famed for her 1963 arrangement of Ron Grainer's original theme music to Doctor Who. This event, though, is about uncovering and unpacking her amazing visionary work beyond the BBC. This includes the music that she released with the band White Noise. Their 1969 album An Electric Storm was wildly futuristic and gloriously evocative. Created prior to the widespread availability of keyboard-based synthesisers, it's hard to overstate how painstaking its conception must have been. Its clarity of focus and defiance of boundaries is remarkable, and it is heralded as a huge landmark in electronic music.
To honour Derbyshire's achievements, each year registered charity Delia Derbyshire Day organises public events and participatory activities across Greater Manchester. These events not only celebrate Derbyshire's work – they champion artists past, present and future. This year, Delia Derbyshire Day has commissioned Bishi (as a solo artist) and Kat Lovell and Izzy Bolt (as collaborators), who will write and perform two original audio-visual works inspired by White Noise's An Electric Storm.
An innovative artist of Bengali heritage, Bishi works at the cutting edge of art, music and technology. At Spirit Studios, she'll present a new electronic chamber-choral suite of music for voice and looper, electric sitar, MINI.MU and ROLI instruments. Kat Lovell, meanwhile, is a music producer and sound designer from Kirkby Lonsdale in Cumbria. They aim to push the boundaries of technology and create an unforgettable immersive experience at Spirit Studios. In order to do so, they will work collaboratively with Izzy Bolt, who is an audio-visual artist and producer based in Manchester. A self-taught artist, Izzy specialises in live generative digital visuals and electronic music, focusing on forming unreal 3D landscapes and soundscapes.
In addition to these exciting new works, we look forward to panel discussions which will unpack White Noise's An Electric Storm, explaining the process that went into making it, and its legacy and impact on the landscape of electronic music. David Vorhaus from Island Records will give a talk about the technical challenges that were overcome and the tape manipulation/composition feats that were performed during the making of the album. An Electric Storm really changed the pop landscape, in terms of what was possible for music production, and David's talk will be about how Island Records encouraged this experimentality, and about how they met and made the album in less than a year!
Looking back to Derbyshire's ground-breaking work of the 1960's as well as celebrating the present state of innovative electronic music, Electric Storm 50 promises to illuminate and inspire in equal measure.