Dancing Bear at The Palace Theatre
Kristy Stott, Theatre Editor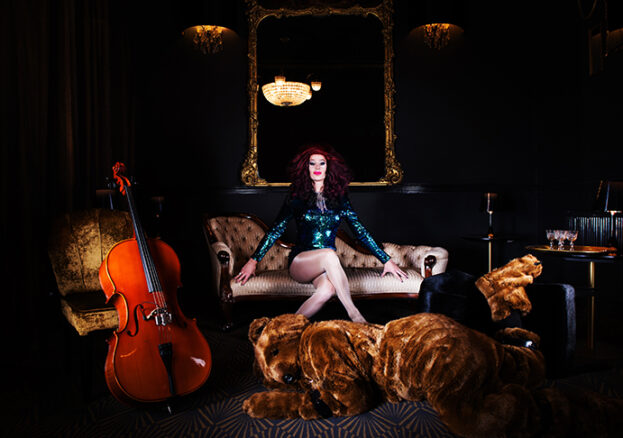 Following successful previews that wowed audiences in Leeds, Dancing Bear receives its official premiere at Manchester's Palace Theatre, the home of musicals. Dancing Bear is an exciting new musical that seeks to open a long and much-needed conversation between religious and LGBTQ communities.
Dancing Bear tells the story of a young man whose heart is caught in a struggle between his spiritual devotion and his emerging sexuality. Aiming to engage the audience in difficult conversations around religious and LGBTQ issues – Jamie Fletcher and Company seek to open a frank, though at times brutal, dialogue between two communities who have been at odds historically.
The show was conceived by director/ musician Jamie Fletcher, along with a series of films, performances and thought-provoking publications which aimed to engage different audiences (particularly Christian communities) in positive discussions about the issues faced by the LGBT community.
In a poignant fusion of storytelling, dance, drag performance, live music and verbatim – the show seeks to explore the issues faced by many people in the LGBTQ community – social acceptance, mental health, personal integrity and spiritual peace. Switching between powerful storytelling and pop music, Dancing Bear is never preachy nor does it profess to know all of the answers. Forged on personal stories and experiences, it is the vulnerability, sincerity and warmth that shine in this production.
Featuring a multi-talented cast of ten – the honest and personal accounts are punctuated by humour, in the guise of Andrew Gardiner's dancing bear. Catchy show tunes are performed by the extremely glamorous Divina De Campo (Owen Farrow), a familiar television face and part of the Holy Trannity tours, and talented musician Becky Owen. This show promotes inclusivity further with the incorporation of Kate Fenwick, a British Sign Language interpreter – a very pleasing addition.
Theatre, art and music are incredibly exciting mediums for change, expression and activism and Dancing Bear certainly has all the right components to spark a long overdue question surrounding the religious community and LGBTQ rights to expression.