Cory Arcangel: 🤗 at the Northern Gallery for Contemporary Art
Maja Lorkowska, Exhibitions Editor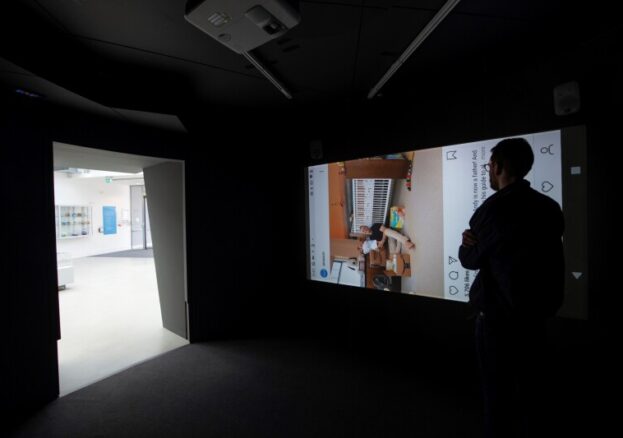 The Northern Gallery for Contemporary Art presents 🤗 – a new exhibition from Cory Arcangel, s pioneer in the field of new media art.
The digitally-titled 🤗 exhibition consists of a single-channels screen recording of a bot performance on Instagram. The bot is captured on a smartphone, scrolling through a year's worth of Amazon's Instagram posts and liking every single one. We may already be keenly aware of it, but the piece draws our attention once more to the pervasive nature of online marketing and advertising.
Arcangel's practice often retains a lot of playfulness even when dealing with challenging subject matter. As an artist invested and interested in interrogating the use of new and old digital technologies, he does not flatten it to whatever the currently loudest narrative of technology being 'good' or 'bad' and instead fills his work with nuance and humour. The influence of technology on everyday contemporary life is where his interest lies and what he exposes in his oeuvre.