Coming Out: Sexuality, Gender and Identity at Walker Art Gallery
Sara Jaspan, Exhibitions Editor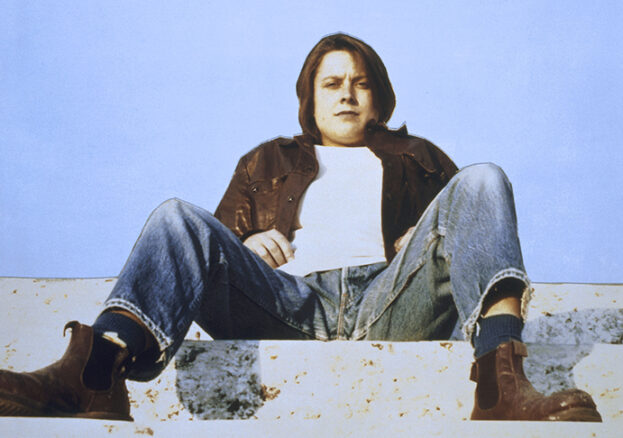 The UK's largest exhibition dedicated to exploring sex, gender and LGBT+ history through modern and contemporary art has opened at Walker Art Gallery, 50 years since the partial decriminalisation of male homosexual acts in England and Wales.
Featuring tarot card readings, 'nail transphobia' performances and a pair of mahogany doors bearing 60 decomposing gerberas (among much else), Coming Out: Sexuality, Gender & Identity brings together over 100 works by artists including Derek Jarman, Steve McQueen, Wolfgang Tillmans, Linder Sterling, Sarah Lucas, Zanele Muholi and Marvin Gaye Chetwynd. The Walker has also looked inwards; re-presenting its own permeant displays through new interpretation, and securing several new acquisitions in an attempt to make queer British art, and its importance to art history, permanently visible within its galleries.
Despite the distance that society has come since the 1967 Sexual Offences Act was passed, a fair stretch is still yet to be travelled. (It took England and Wales nearly another half a century more to legalise same sex-marriage.) The exhibition seeks to provide a catalyst for discussion, both through the artworks on display, and a free programme of events and performances designed by artists, activists and communities to address topics which they feel have been ignored by institutions in the past.
A tarot card performance by John Walters raises awareness around HIV and its transmission – an area where broad misconceptions still remain. A series of 'nail transphobia' manicures, offered by activist Charlie Craggs, provides a safe space for visitors to ask Craggs questions about her experience as a trans woman. Hannah Quinlan and Rosie Hastings' UK Gay Bar Directory (2016) responds to the gentrification of the gay scene in London, and the closure of many historic and popular venues. And Pauline Boudry and Renate Lorenz's I Want (2015) defiantly illuminates and transgresses the ways in which gender and sexuality are deployed in the service of the military. Lastly, Anya Gallaccio's Can Love Remember the Question and the Answer (2003) – an installation of 60 decomposing gerbera flowers – taps into more universal themes around the nature of love itself.
Coming Out is the result of more than two years' worth of research into LGBT+ history and visual culture within the Walker and Arts Council's collections, and has been described as one of the most important exhibitions in the gallery's history. A visit should provide a provocative experience, prompting us to ask questions and form new perspectives on society's past, present and future.