Collections Encounter: Experimentations of the Counter-Culture
Polly Checkland Harding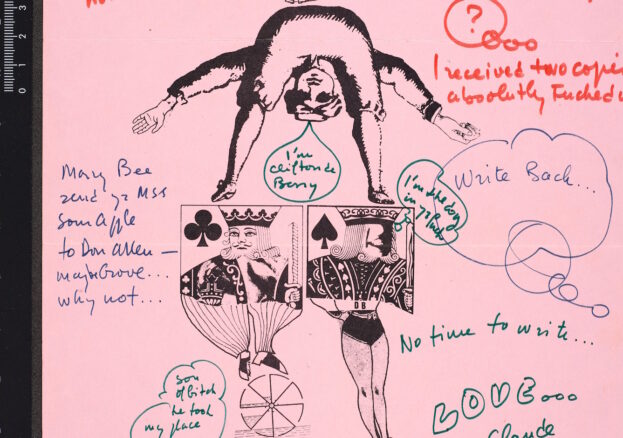 The artistic and social revolution of the 1960s and the innovative (and often eccentric) figures behind it are brought to light in this Collections Encounter in The John Rylands Library's Historic Reading Room. It's a chance to see cutting-edge works up close – works that were part of an explosive counter-culture that saw artists in fierce reaction to the mainstream.
These were the people responsible for reinventing poetry, music and photography; learn more about Dom Sylvester Houédard, the Benedictine monk and concrete poet who was part of a constellation of artists including Allen Ginsberg and Ian Hamilton Finlay, as well as electronic music pioneer Delia Derbyshire (the woman responsible for the now legendary recording of Ron Grainer's Doctor Who theme) and, of course, Jeff Nuttall, one of the North's great unsung anti-heroes whose prolific and pioneering work spanned art, music, poetry and film.
This Collections Encounter is part of the programme accompanying The John Rylands Library's Off Beat: Jeff Nuttall and the International Underground exhibition. Please note: due to adult content, this event is not suitable for under 16's.