Carcanet online book launch: Collected Poems by Moya Cannon
Sarah-Clare Conlon, Literature Editor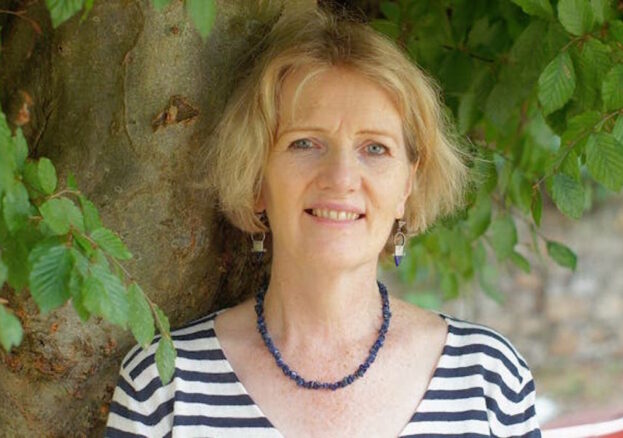 Irish poet Moya Cannon launches her Collected Poems from Manchester's Carcanet Press with readings and discussion of the new edition hosted by Professor Margaret Kelleher, Professor and Chair of Anglo-Irish Literature and Drama at University College Dublin.
One of Ireland's best-loved poets of modern times, Moya Cannon has published six principal collections of poetry since 1990.
Following the late Eavan Boland's final Carcanet-published volume The Historians winning the 2020 Costa Book Awards in the Poetry category and ahead of Poetry Day Ireland due at the end of April, this is definitely another to add to your contemporary Irish poetry reading list.
One of Ireland's best-loved poets of modern times, Moya Cannon has published six principal collections of poetry since 1990: Oar, for which she received The Brendan Behan Memorial Prize, 1997 follow-up The Parchment Boat, and, all with Carcanet, Carrying The Songs (1907), Hands (2011), Keats Lives (2015) and, most recently, Donegal Tarantella (2019).
Collected Poems brings together poems from all these collections, representing more than three decades' work and in its entirety creating "a memorable, unpredictable sequence of discovery". Mountains and the sea, along with our responses to the endangered planet, are recurring themes that inspire many of her poems, while archaeology and geology also figure as gateways to a deeper understanding of our relationship with both our past and the natural world. Music, particularly traditional Irish music, has also always been a deep interest of Cannon's and is a constant theme throughout.
Born in Dunfanaghy, Co Donegal, in 1956, after a spell as 2011 Heimbold Professor of Irish Studies at Villanova University in the States, Moya Cannon now lives in Dublin. She has edited Poetry Ireland Review, and she has received the O'Shaughnessy Award.
"Whatever inspiration is," Moya quotes Wisława Szymborska as saying, "it is born from a continuous 'I don't know'," from the confusion of adolescence to the very different confusions of adult life.
The publisher says of the new Collected Poems: "There are dark confusions and those which are luminous and filled with joy – desperation and rapture are their extremes. Each poem makes a space in which the readers share experience and discover something uniquely their own as well. She is fortunate enough to have developed in a culture rapidly changing, in which the poetries of the world were becoming available, in which the situation of women was radically changing. She was at once a beneficiary and an agent of change and these poems retain that enabling agency."
As always with Carcanet Press events (see also The Earliest Witnesses and Fleet), extracts of the text will be shown during the reading so that you can read along, and audience members will have the opportunity to ask their own questions. Registration for this online event is £2, redeemable against the cost of the new book – attendees will receive a discount code and details of how to get hold of it during and after the event.