Cloudspotting Festival presents A Break In The Clouds at Gisburn Forest
Gemma Gibb, Associate Editor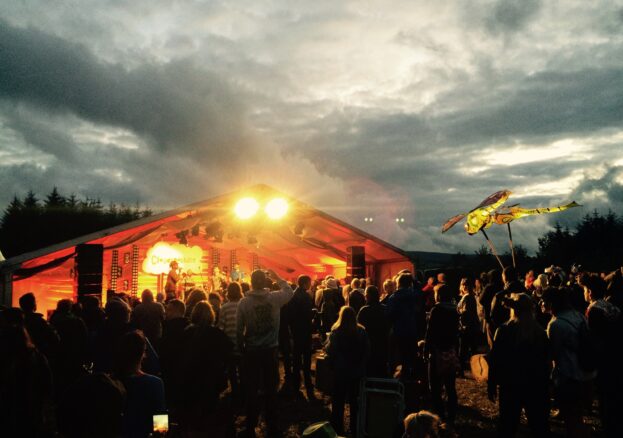 Cloudspotting Music and Arts Festival (a long summer weekend retreat of emerging and established alternative music, arts, fine ales and food for all the family) is changing things up this year to present A Break In The Clouds in the earlier month of June.
This award-winning affair is renowned for its intimate nature and stunning location (in a designated Area of Outstanding Natural Beauty don't you know?)
Lancaster's fine The Lovely Eggs will headline, alongside Sweet Baboo, Kabantu, Jim Ghedi, Mr Ben and the Bens and Northern Sports Club on the main stage.
The Enchanted Forest stage meanwhile will feature regional acoustic performers including Baxter Rhodes, Terry Logan and Chris Manley together with an open mic for festivalgoers to showcase their own talents and late-night singing sessions around the fire.
A family adventure The Sorrowful Stag is an intriguing mix of street theatre, game and visual art installations which will weave its way across the weekend. Festival families will work together to find Gisburn Forest's lost majestic stag to return him to protect the forest for the future and the creatures within it.
Together with yoga, storytelling, music and craft workshops, it promises to be a family friendly celebration of the summer solstice under the stars. We recommend snapping up tickets fast.