Yorkshire Dales Guides
Polly Checkland Harding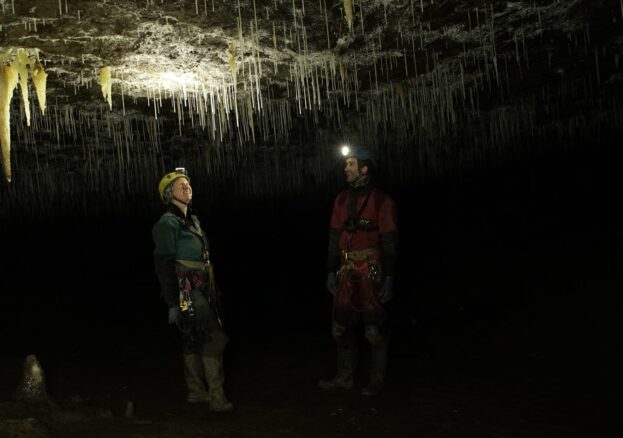 The self-described 'adventure specialists' at Yorkshire Dales Guides are dedicated to delivering unforgettable experiences in this spectacular part of the world. They are especially well positioned to do so, with over 90 years of experience between them; members of the team here have also set the women's record for a 190km endurance race, and been the first person to traverse the Swiss 4,000m peaks. You're in safe hands – and an extraordinary setting – from which to enjoy caving and potholing, climbing and abseiling, guided hiking and fell running and finally gorge walking.
Discover a hidden world beneath the Yorkshire Dales on an expert-led caving expedition: vast chambers hung with thousands of delicate stalactites, walls embedded with fossils, the thunder of an underground waterfall. The cave system between Kirkby Longsdale and Ingleton is one of the longest in the world. Yorkshire Dales Guides will take you on vertical and advanced caving trips, or alternatively guide you through climbing up or abseiling down the limestone crags above ground. This is all about the human body working with the landscape, safely attempting a real physical challenge within a stunning setting.
Those who want to get to know swathes of the Yorkshire Dales better can book a hiking trip for the opportunity to discover the rare flowers growing in this area, peek into pot holes and caves, and crane your head to take in towering crags. This incredible part of the world is also perfect for guided gorge walking: 15 to 20 metres below ground, but within a canyon that's open to the sky, the route through Hell Gill includes beautiful rock formations and plunge pools. Creators of memorable expeditions for over 28 years, Yorkshire Dales Guides are the perfect inroad into trying adventure activities in this extraordinary area of the UK.