Cloud Nothings at YES
Johnny James, Managing Editor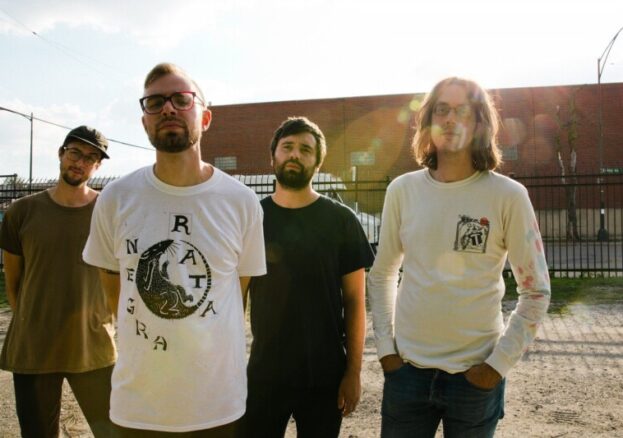 Cloud Nothings' indie rock/post-hardcore classic Attack on Memory turned 10 years old recently and to celebrate, the Cleveland band are hopping across the pond, calling in at YES on 20 May.
Attack on Memory was released only a couple of years after singer-songwriter Dylan Baldi started making music, crudely recording spring-loaded spasms of Buzzcocks-informed pop in his parents' basement. Online hype followed the flurry of lo-fi earworms he released (including the recently re-issued album Turning On), leading to an opportunity to open a Brooklyn show for Woods and Real Estate AKA the next class of internet-acclaimed indie bands.
The only catch was that Baldi had no band with which to perform; he'd recorded every instrument himself. Looking to his friends on the Cleveland scene (drummer Jayson Gerycz, bassist TJ Duke and since departed guitarist Joe Boyer), he quickly drafted a band, with whom he did that show and a load more. It turns out that forming that initial live band would be the key component to the project's success, because it was only together, when Cloud Nothings naturally morphed from a backed solo project into a technically adept unit, that Attack on Memory could have been created.
From the opening moments of 'No Future/No Past', it's clear the project has changed course, veering away from the homespun sound that originally triggered the hype machine to whirr in Baldi's favour. Probably recognising that the lo-fi boom wasn't built to last, Cloud Nothings instead leaned into post-hardcore, noise rock and emo (before any major music publication had ever published the words "emo revival"), without compromising on Baldi's penchant for hyper-catchy, sugar-coated choruses.
Produced by Steve Albini, Attack on Memory is an angry, often-in-the-red album that crackles with "let's get this on tape now" immediacy. Composed of kaleidoscopic, vocal-shredding jams about malaise (listen to the excellent 'Wasted Days' above), as well as tightly-wound pop songs about violence and confusion ('Stay Useless'), the whole thing feels alive, aggressive and vital.
What followed were brutal albums of hook-filled harshness (2014's Here and Nowhere Else and 2018's Last Building Burning) and melodic clarity (2017's Life Without Sound and 2020's The Black Hole Understands), each release very different to the next. We'll hear from across these albums at YES, but the main focus will be on Attack on Memory – the album that changed everything for the band.
Cloud Nothing's live shows, by all accounts, are fantastic. The evidence is there on tape, given that Attack on Memory was recorded live (apparently some tracks in a single take). It's packed with the brilliant performances and the tenacious energy of a band who are tight as hell and who play it like they mean it.