Christmas with Us at Leeds Train Station
Sara Jaspan, Exhibitions Editor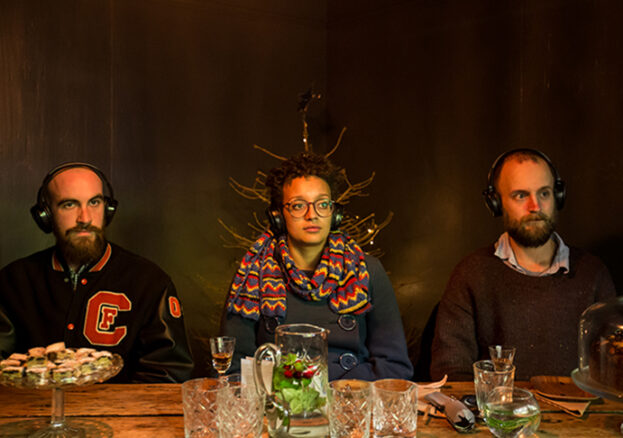 Christmas with Us is a temporary public artwork by artist David Shearing designed to offer a place of warmth, stillness and connection amidst the Christmas rush. Located at Leeds Train Station, the immersive, multimedia instillation takes the form a wooden cabin where visitors will be invited to sit and share in a series of intimate conversations over a warm drink and mince pies.
Capturing the voices over 50 people from across Leeds, the piece offers an honest reflection on how varied our individual experiences of this annual public period of celebration can be. The personal stories that arise speak both of the beauty of Christmas and its many hidden difficulties, in one moving testimony.
Shearing's practice revolves around making work that helps people to connect with one another. As he explains: "I think Christmas is a challenging time for some – I wanted to make a piece that gets to the heart of this but also to offer warmth and a place of reflection."  
Christmas with Us forms part of Leeds Winter Moments – a unique initiative by LeedsBID and key cultural organisations and artists from across the city, which aims to bring Leeds to life this December with art, creativity and innovation. Also check out Arctic Bazaar at Art Hostel.