Caroline Polachek at Albert Hall
Johnny James, Managing Editor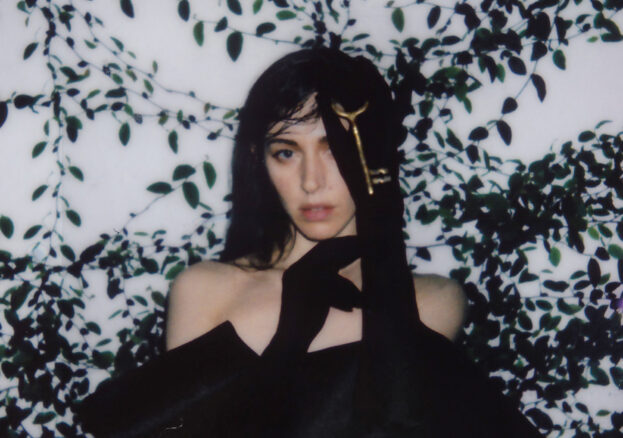 One of those rare artists who makes treading the line between the experimental and the mainstream sound easy, Caroline Polachek is on the cusp of releasing her second major solo record – the follow-up to the masterpiece that was 2019's Pang. Catch her performing live the day after the new album drops, at Manchester's Albert Hall.
Once one half of American synth pop band Chairlift, Polachek has collaborated with Beyoncé, Dev Hynes and Charli XCX, and worked on several solo projects under alter-egos, from the "pastoral electronic music" of Ramona Lisa to the experimental ambience of CEP, whose Drawing The Target Around The Arrow was composed entirely using sine waves.
The first full-length released under Polachek's own name, 2019's Pang channelled romantic pop and PC music sensibilities, while articulating everything from physical pain to intimate conversations with herself about love and fear. It was laden with futuristic production from herself alongside Danny L Harle, whose preoccupation with Renaissance-era polyphony combined with Polachek's aerial way of improvising melodies to magical effect. A.G. Cook of the PC Music collective was also on production duties, but despite PC Music's penchant for intentionally over-processed beats and vocals, there's an operatic rawness to Pang that distances it from that scene.
This is partly down to the almost classical nature of Polachek's voice – a shape-shifting instrument that replicates auto-tune modulation as she flits smoothly between head voice and chest voice; a very rare talent. As written by Document Journal, "There is something magical about Caroline Polachek: a not-quite-of-this-world quality that anyone familiar with her work would first attribute to her voice, a remarkable instrument that is epic and ethereal and elegant, like a cathedral underwater." It helped cement her first major solo record as one of the finest to emerge from 2019, when it topped several end-of-year lists. From the cinematic opener 'The Gate', so sweeping as to be almost symphonic, to the glossy pop of the title track, she proved herself a mercurial talent to be reckoned with, and one from whom the next move will always be hard to guess.
But we have a few clues. Lined up for release on Valentine's Day 2023, we hear that Desire, I Want To Turn Into You, the massively anticipated follow-up to Pang, sees Polachek again working with co-producer Danny L. Harle, and pulling from her complete arsenal, layering and weaving familiar and unfamiliar sounds to make large-scale pop songs with specific human feelings. "Desire, I Want To Turn Into You", says a recent press release, "creates discrete vignettes about love, heartbreak, disappointment, proximity, distance, and lust and with all the care given to the architecture of the sounds. It's a collection of big songs that hit immediately then stay with you and continue to echo and bloom. It's a canvas with earth and water and blood-toned colors splashed against it."
We've heard a few tunes already, released via the EP Welcome To My Island. A stunning showcase of Polachek's vocals, the EP turns ever so slightly away from the art pop of Pang, towards more anthemic and uplifting synth pop – a kind that toes the line between the artist's knack for hooky pop earworms and her inclination toward grand, operatic performance. From the boisterous, summery banger 'Bunny Is a Rider' to the poignant vocal odyssey that is 'Billions' (listen above), it's the sound of an artist at her peak, and it's got anticipation for the new album rising skyward.
You'll have 24 hours to wrap it around your ears before Polachek performs in the majestic surrounds of Albert Hall on 15 February.