Can Robots Care? at Thackray Museum of Medicine
Maja Lorkowska, Exhibitions Editor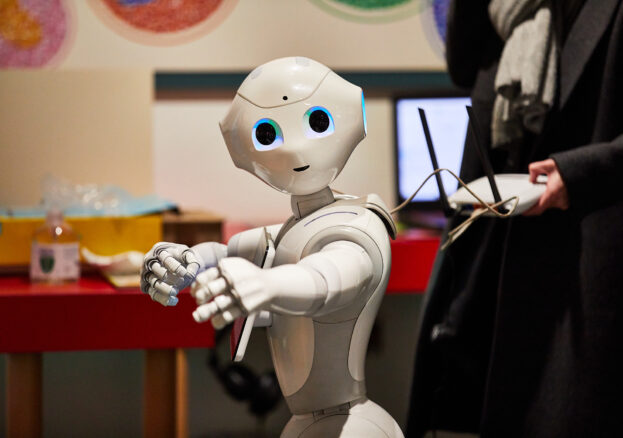 Thackray Museum of Medicine has been overrun by machines of the cutest kind for the exhibition Can Robots Care? The idea of 'care' has been on everyone's minds a lot, particularly in the last couple of years. Care for the community, for our neighbours, for those in need, and, especially for those who are not well. Yet, care is often seen as a concept dominated by humans and animals – not machines. The brand new exhibition at Thackray Museum of Medicine is challenging the notion of robots as cold and unfeeling, and asks us outright: Can machines actually care?
The display explores the ideas of social and medical support in healthcare settings, recounting the story of how care robots have been imagined and built through history and into the present day of advanced robotics.
The exhibition was created in partnership with the Imagining Posthuman Care project at Leeds University, which examines the concepts and philosophy of care through the lens of public engagement activities and research, underpinned by ideas of materiality, the posthuman and the ethics of care. Alongside the exhibition, the project also involves a programme of events, including film screenings and discussions.
As described by Dr Amelia De Falco, Associate Professor of Medical Humanities, robots can provide care by receiving it – by triggering emotional responses in their users, robots can provide comfort for children and older people, especially those living with dementia. On a more practical level, they can remind their users to take medication or prompt a conversation. They can even act as pets – a metal body and a stiff tail doesn't take away from the allure of interacting with an excitable pet, even if he can't lick your hands.
Of course, we must look at the idea of robots for care critically too and take into account some potential complications, such as an over-reliance on robots used in facilitating interaction or the potential to deceive their users into thinking that the robot is an emotional entity. Ultimately, robots can be a significant element in the care process but it is their programming that dictates the behaviour, not the innate desire or need to care. It is a form of technology designed to carry out a job and while their cute faces might suggest otherwise, the exhibition reveals both sides of the conversation.
So, whether or not you're a fan of sci-fi, or just curious about what the future might hold especially in healthcare, come along to the Thackray Museum of Medicine for a taster of what technological advancement could bring. It doesn't look like care robots will be taking over the world anytime soon, and you might even have a chance to chat with them.