Black Midi at YES
Johnny James, Managing Editor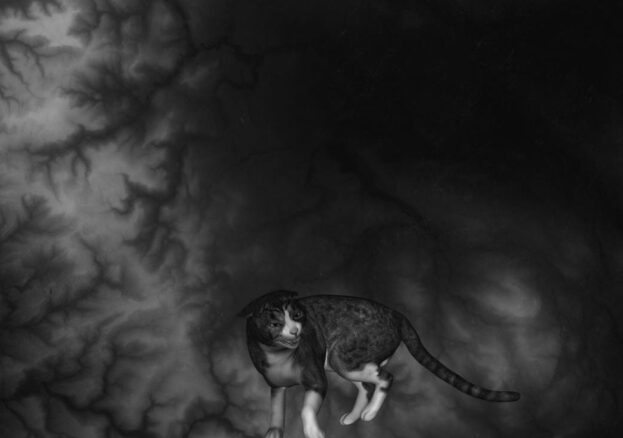 Noisy math-rock band Black Midi are surely one of the most captivating bands in Britain right now. Despite their digital presence being limited to one studio recording, two live videos and a handful of Facebook posts, they've amassed a relatively huge following. With their twitchy and unhinged live shows being lauded by fans, bands and critics alike, now's the time to catch them, before they inevitably outgrow stages such as the one in YES' Pink Room.
The four members of Black Midi met around two years ago at Brit School, the performing arts institution that produced Adele, Leona Lewis, Jessie J, Amy Winehouse and Katie B. Inexplicable as it is that the band's frantic, awkward and incredibly esoteric music should emerge from such a place, perhaps it was their collective sense of otherness that forged such a tight-knit unit. Bonding over a passion for Talking Heads, Deerhoof and Danny Brown, they soon started playing together, but it was only after graduating that Black Midi really kicked off.
Blossoming in the South London scene (see Shame, Goat Girl and Fat White Family), Black Midi got an initial leg-up from guitar-band-mecca The Windmill. The venue gave them their first gig opportunity, which swiftly led to a second and a third. In almost no time at all, word-of-mouth buzz lead them to being heralded as one of the country's best new bands. This was assumedly a bizarre experience for the boys, given the fact that they'd not yet released a single track.
Six months of whispers ensued, until DIY London label Speedy Wunderground announced the release of Black Midi's debut single. A maths/noise/post-rock anomaly, 'bmbmbm', is disarmingly unique and totally thrilling. Featuring leprechaun-like vocals, deranged guitars and a drum part that feels like it's being written in real-time, it's so out of step with anything currently happening in guitar music that we can't help but take notice.
With no follow-up single released as yet, only a KEXP live video reveals Black Midi's music beyond 'bmbmbm'. Spoiler: it's equally insane. Melding blistering noise, urgent post-punk and clanging math-rock, the bizarre set is played by razor-sharp musicians, impressively in tune with each other. Lead vocalist Geordie Greep is a sonic standout. His affected voice is just so weird – like Eamon Hamilton from Brakes caught in some kind of hallucinogenic-induced mania. Delivering every word with unnerving urgency, you can't not watch him.
Matt Kelvin's guitar playing is also pretty captivating. He flits between disquieting minimalist refrains and demonic battle cries, whilst drummer Morgan Simpson pounds away with fists of fury, bursting through, now and again, with impulsive and erratic fills. There's not a lot of sense to be made of it (though perhaps there will be in hindsight), but one thing is for sure: it's unique and it's exciting. For that reason, if no other, we'll be throwing a very reasonable £7 on a ticket to see them at YES.