Black Christmas at Manchester Central Library
Tom Grieve, Cinema Editor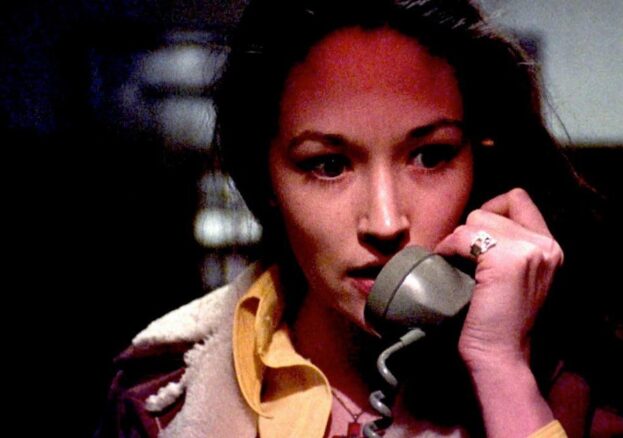 Mancunian horror specialists Grimm Up North present a screening of Bob Clark's iconic festive frightener, Black Christmas, this December.
A fairy-lit, snow-topped, sorority house provides the setting for a Christmastime massacre-mystery in a film that'll act as a stiff antidote for those of you fed up with the excess good cheer lining the pages of those December telly guides. Supposedly based upon an urban legend, Clark's vulgar, tense 1974 film prefigures John Carpenter's Halloween in its depiction of teenage holiday-themed horror. Black Christmas remains a key part of the slasher canon, owing to both its influential plotting and striking formal choices, including plenty of prowling point-of-view camerawork – operator Bert Dunk strapped the camera to his head whilst crawling around the set after the performers – which add to an atmosphere that's thick and scuzzy.
For their screening at Central Library, Grimm promise mulled wine, complimentary mince pies, competitions and the chance to purchase Christmas presents for that horror-obsessed special someone in your life.