Biig Piig at Gorilla
Johnny James, Managing Editor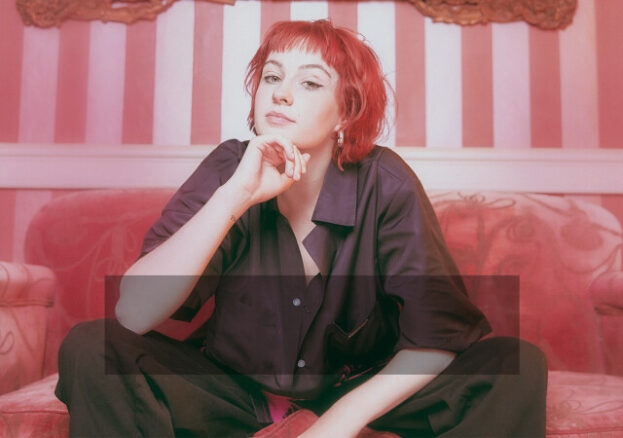 Working under the moniker Biig Piig, Jessica Smyth makes whispery, confessional pop that conceals R&B, hip hop, dance and stripped-back soul elements beneath a darkly dreamy sheen. From breakout track 'Vice City' – which dropped when she was just a teenager – to a trilogy of DIY EPs, Biig Piig has won fandom in the likes of Billie Eilish and a home in RCA Records, who released her January album, Bubblegum.
At just 23 years old, Jessica Smyth has a lot of life experience to draw on. The oldest of four, she was born in Ireland but spent her formative years in Spain, before moving to Shepherd's Bush and later working as a poker dealer. Despite speaking English at home, Smyth initially only knew how to read and write in Spanish; a rocky transition through which eventually she found her people. These proved to be college-mates NiNE8 Collective, the eight-person-strong network of London-based creatives which Smyth founded alongside Lava La Rue.
Smyth started sharing tracks online under the name Biig Piig around 2016, and in 2017 she gained major attention for her song 'Vice City', a smoky, atmospheric tune that included rapped verses and a jazzy sung hook. The track was streamed millions of times, and Biig Piig released several other singles to follow it up. Over the next few years she compiled these tracks into three volumes of EPs, which showcased the lo-fi hip hop side of her style, and an instantly-identifiable voice.
2020 saw Smyth leaning a little more into contemporary pop, and it paid off. The string of singles she released that year, including the brilliant 'Oh No' and 'Feels Right', turned 2020 from the lost year it was for many artists into her big break. Signing to RCA, Smyth got to work on her fourth EP, The Sky Is Bleeding. It was packed with sedative, velvet-crushed balladry that moved between genres, while its lyrics gave us vignettes of young love, identity and the general unease of navigating modern life.
With a rapidly growing fanbase behind her, and a sparkly new album, Bubblegum, which dropped in January 2023 via RCA, 2023's looking like an explosive year for the artist. Merging alt-pop with indie-funk guitar, the dreamy banger 'This Is What They Meant' finds Smyth reflecting on finding a home in London and experiencing the city through city through someone else's eyes. 'Kerosene' is a dancier, UK Garage-infused anthem of lust and release, while 'Picking Up' – a collaboration with Deb Never – juxtaposes dark lyrics about anxiety with uplifting, crunchy drum n bass breaks and deftly light vocals.
Together, these are the eclectic sounds of an artist who increasingly refuses to be pigeon holed. We're looking forward to catching her in the relatively intimate confines of Gorilla on 20 March.