Baumka Conscious Clubbing at Victoria Warehouse
Carmel Smickersgill, Tours & Activities Editor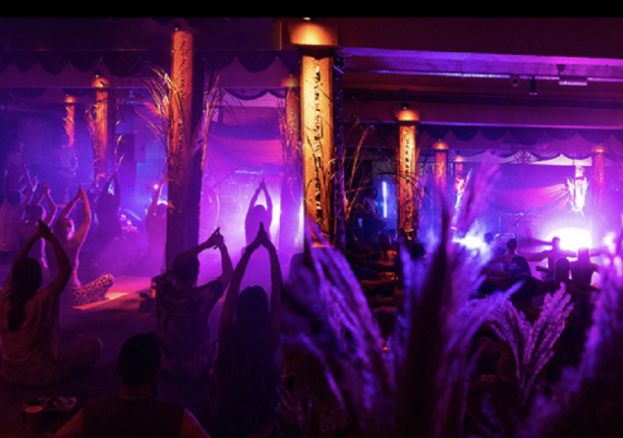 This year, more of us seem to be taking notice of our drinking habits. The British staple of going out on a Friday night and aiming for oblivion is being challenged in a very healthy way. One such group of people questioning the status quo is TribeGaia and Manchester Yoga Central with their conscious sober clubbing nights. Held at Victoria Warehouse, their Baumka Sessions prove that alcohol is the last thing you need for an adrenaline fuelled, dance filled, positively vibed night.
After their hugely successful Halloween event, February's edition is conveniently placed on the first Friday after Imbolc. Traditionally Imbolc sits about half way between the winter solstice and spring equinox, it's a Gaelic festival celebrating the return of new life as the seasons shift away from winter. What better way to celebrate the return of leaves on the trees, (hopefully) warmer weather and a general rejuvenation than by having a big ol' party.
You'll be guided through the night by an all star team of musicians, DJ's, artists and facilitators. Replace the usual boozing with yoga sessions to live music and some sober raving to Tribal House, an alternative bass and electro genre fused with live drummers and didgeridoo.
Baumka Sessions are a welcoming and inclusive space that encourage people to just let go, have a good time and be themselves. It shows us an alternative way to enjoying a vibrant  nightlife that doesn't so heavily rely on substances.
Most of the early bird tickets have sold out but you can still get standard entry tickets through the link below.