Barmy Britain at Stockport Plaza
Shekina Rose, Families Editor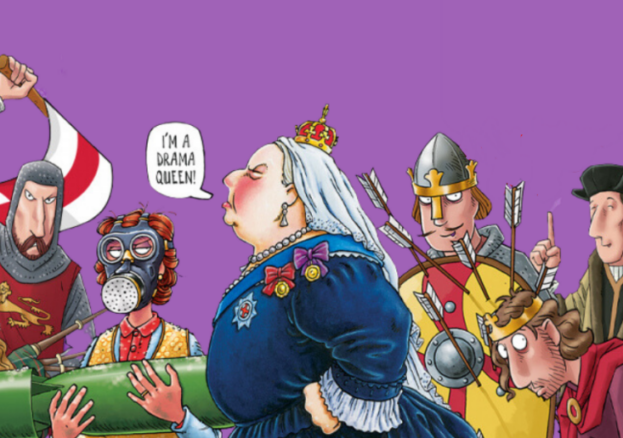 Barmy Britain at Stockport Plaza returns this July, in a horrific, hilarious and wonderful show packed with crazy characters and some of the rudest rulers from Britain's barmy past.
Performed by two actors who take on multiple roles, Barmy Britain explores some of the most exciting and yucky parts of British history through the ages! The show gives audiences a chance to go back in time and catch up with William the Conqueror, go house (and wife) hunting with Henry Vlll and try very hard not to sink with Henry l. Link up with the gorgeous (or should we say 'gruesome'?) Georgians as they take over England. Sneak into Buckingham Palace – mind out that miserable and very un-amused Queen Victoria doesn't find you…
Barmy Britain at Stockport Plaza is a perfect blend of education and fun, as it covers a wide range of historical topics, from the Roman invasion of Britain to the modern-day, of course featuring lots of laughs and groans along the way. So if you're a huge history fan and also enjoy a good belly laugh, this is a show that's not to be missed. With its witty and irreverent take on the past, it will take kids and adults alike on an absolutely side-splitting journey through some of the most memorable and gruesome moments in British history.
Don't miss out on this extremely memorable and enjoyable day out. We must apologise in advance for the severe bellyache from all the LAUGHTER. Hehe. Book your tickets for Barmy Britain at Stockport Plaza by clicking on the link below.