Baked A La Ska: 'Ska of Wonder' Christmas Party at Band on the Wall
Chris Horkan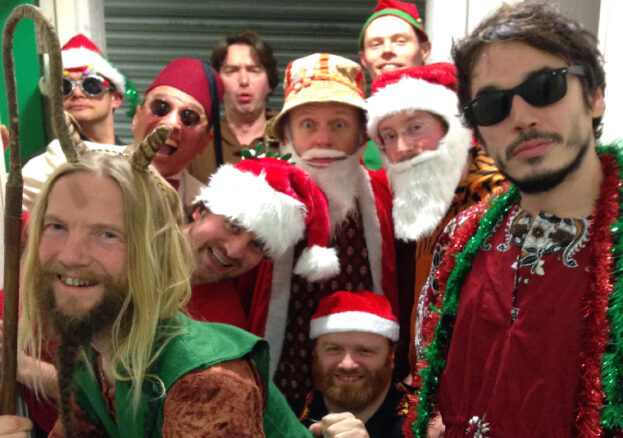 Kick off the festive season in style with our annual Baked A La Ska Christmas special. They had everyone dancing on the tables last Christmas so we thought we'd bring Santa's favourite rudeboys back! They'll be delivering seasonal ska treats such as "When You Wish Upon A Ska", "Walking In The Air", "We Three Kings" "Harmonica for Christmas" and many more!
Baked A La Ska are the "heavy heavy sound" of Manchester. Since 2008, they have been serving up the sweetest of good party vibes, vintage ska sounds and an eccentric platter of covers.
It is a band of assembled oddballs and pranksters brought together by keyboardist and wizard Basil Padprik, fronted by an un-holy trio of singers: Frank "The Skank", Tommy Robot and Kuntri Ranks, who combine with the soft lilt and harmonica magic of Robin Sunflower. Baked A La Ska also feature one of the tightest rhythm sections in Manchester with the "chops to make you drop".