Baked A La Ska: 'Ska of Wonder' Christmas Party 2017 at Band on the Wall
Chris Horkan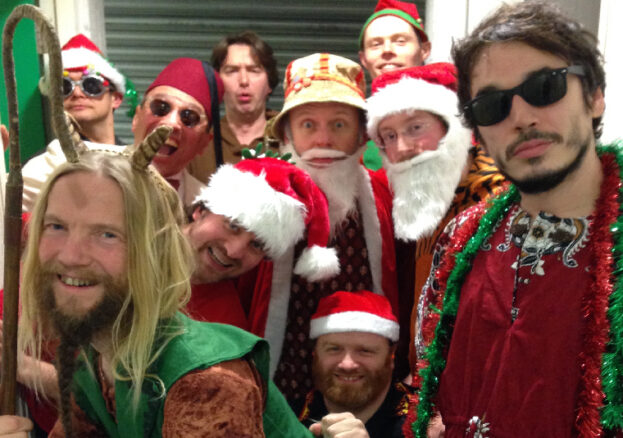 Fun-time Manchester collective Baked A La Ska return to Band on the Wall for their now infamous 'Ska of Wonder' Christmas Party.
Featuring three singers, as well as founder and keyboardist Basil Padprik, harmonica player Robin Sunflower, plus rhythm section, the group have been peddling their 'heavy heavy sound' since 2008. For this Christmas special, expect seasonal ska treats such as When You Wish Upon A Ska, Walking In The Air, We Three Kings and Harmonica for Christmas.
This party is now an annual fixture in the Band on the Wall calendar – with previous years featuring dancing on the tables and more.