BADBADNOTGOOD at Albert Hall
Morys Davies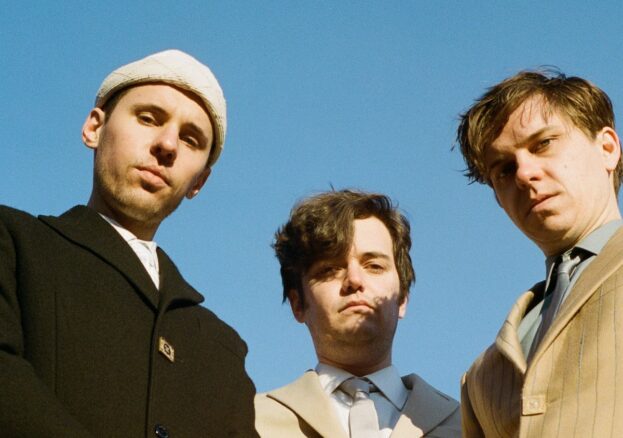 It's been five years since the last studio release from the Canadian trio BADBADNOTGOOD (BBNG) and it's been nothing but growth for them since. After touring their last album IV for two years the band took a break during 2019 to focus on producing, developing other musical projects together and bringing other artists into their Toronto studio to produce and record, including the likes of Kali Uchis and Mick Jenkins.
BBNG have always had a connection to hip-hop, with the band members initially bonding over their shared love of rap from artists such as Odd Future. In fact – one of their first collaborations was a cover of Gucci Mane's 'Lemonade'. Fast forward a few years and they have worked with Frank Ocean, Earl Sweatshirt and joined forces with Virgil Abloh to produce covers of Kanye West as the instrumental backdrop to the Louis Vuitton Spring/Summer 2019 runway show.
Their newest album Talk Memory remains rooted in hip-hop through its collaborative nature – ditching the rappers this time and opting for composers such as the Brazil born Arthur Verocai as well as producers Karriem Riggins and Terrace Martin to expand their sound further. The result of this speaks for itself in the opening track 'Signal from the Noise', which takes you on a journey through the highs and lows of life with pockets of melancholy sprinkled in between, accompanied by an equally moving video directed by Duncan Loudon.
From the chaos of the opening track comes the cool breeze that is 'Unfolding (Momentum 73)', creating a dialogue between the softly spoken drum rolls and sax that serves as a much needed breather before guiding us into the next ballad 'City of Mirrors' with a widescreen depth that feels straight out of a Bond movie – it comes as no surprise that a few members were working on a movie soundtrack simultaneously.
The emotional frequencies of this album seem worlds apart from their previous work, epitomised by 'Love Proceeding' (listen above). It's hard to believe this track came from the same group whose first release consisted almost purely of hip-hop covers. Balancing sadness and euphoria so elegantly, it really showcases the compositional growth of the trio.
The sheer power these musicians harness from their instruments makes them a sensational group to witness live, where their technical prowess really shines. Get ready for a first class musical journey at Albert Hall on 10 December.