Bad Language at The Castle Hotel
Sarah-Clare Conlon, Literature Editor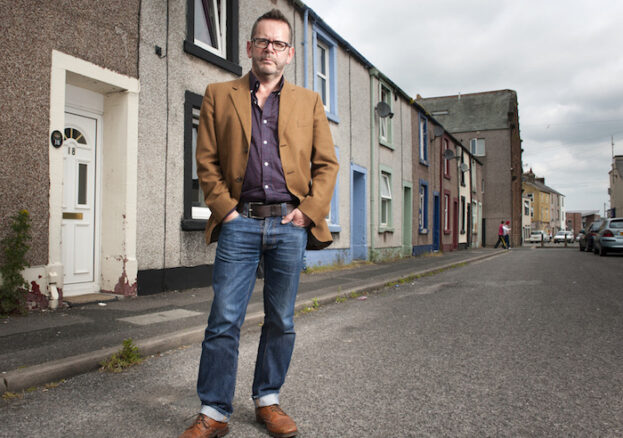 After going on for seven years – seven years! – the boys from Bad Language bid The Castle farewell as they – Fat Roland and Joe Daly – pack up their books and prepare to cross the road to the more spacious environs of Gullivers from July. As a special celebration, there won't be an open mic this month – just more headliners than you can shake a stick at. At the time of going to press (can we still say that on the internet?), the line-up consisted of poets and prose writers whose surname begin with G. So, we have Rosie Garland, Rodge Glass and David Gaffney (pictured).
Talented performer of all sorts, Rosie Garland recently launched her third novel, The Night Brother, out on HarperCollins, at Waterstones while her latest poetry collection, As In Judy, came out earlier this year on Flapjack Press. Rodge Glass has written the short story collection Lovesextravelmusik and various novels including Bring Me the Head of Ryan Giggs, and he edited Head Land: 10 Years of the Edge Hill Short Story Prize, which came out last autumn. He's an editor at Freight Books, which has just published his latest book, The Essential Art of Alasdair Gray, a joint venture with Socha Dallas. David Gaffney launched his latest novel, All The Places I've Ever Lived, in May, and has another novel and four short-short story collections to his name, with a graphic novel based on his micro fiction due out in early 2018.
So three great wordmeisters lined up so far – we'll try and bring you news as more names are announced.