Apollo Remastered at the Williamson Art Gallery
Maja Lorkowska, Exhibitions Editor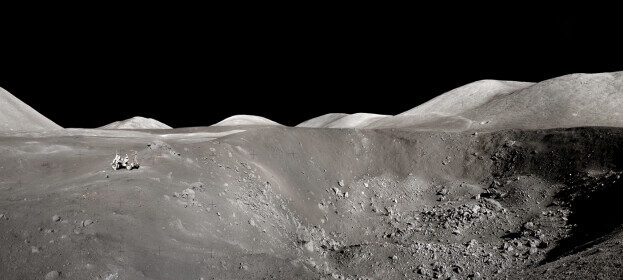 The Williamson Art Gallery looks back in time to the Apollo space missions with the new show Apollo Remastered.
The display features spectacular, large-scale image from Andy Saunders – best-selling author, science writer, and one of the world's foremost experts of NASA digital restoration.
The original photographic film is securely kept in a frozen vault at Johnson Space Center in Houston. While many of us already know these images which circulate widely online, they have only ever been produced in lower-quality copies. Apollo Remastered gives audiences a chance to come face to face with these history-defining images in the highest quality, after a painstaking process of enhancement.
The exhibition is the biggest of its kind staged anywhere in the world to date.