Antípodas by Florencia Oz & Isidora O'Ryan at Instituto Cervantes
Kristy Stott, Theatre Editor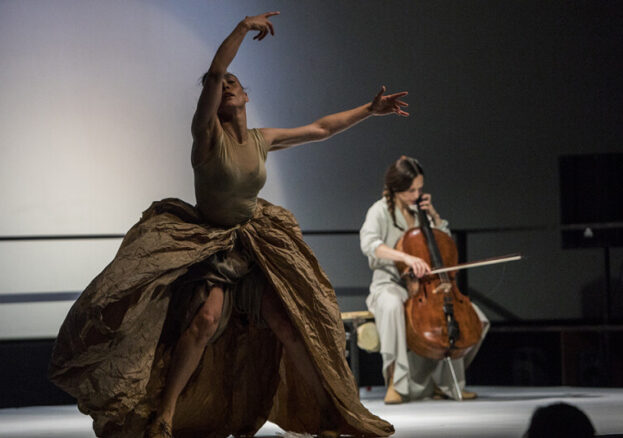 Highly visual, poetic and sensual, Instituto Cervantes present one special performance of the acclaimed flamenco show, Antípodas this July. Don't miss the opportunity to see the award-winning Chilean flamenco dancer, Florencia Oz, recipient of the Best New Artist Award at Jerez Festival in 2021, perform alongside her twin sister, cellist and vocalist Isidora O'Ryan.
Exploring duality and individuality, the two artists present a playful and lyrical performance blending movement, strings and voices. Inspired by the figure of the doppelganger from the Romantic period (as in Schubert's Doppelgänger), the performance sweeps its audience along in a celebration of togetherness and difference. Florencia Oz and Isidora O'Ryan work in beautiful harmony together – the visual poetry, the percussion and the flamenco influences the vocals, melody and poetry of the other.
This performance of Antípodas is supported by the Programme for the Internationalisation of Spanish Music and Performing Artes, co-organised by the Instituto Cervantes and the Centro Nacional de Difusión Musica, INAEM, Spanish Ministry of Culture and Sport, in the framework of the Recovery, Transformation and Resilience Plan – funded by the European Union.