Anna Meredith at Gorilla
Johnny James, Managing Editor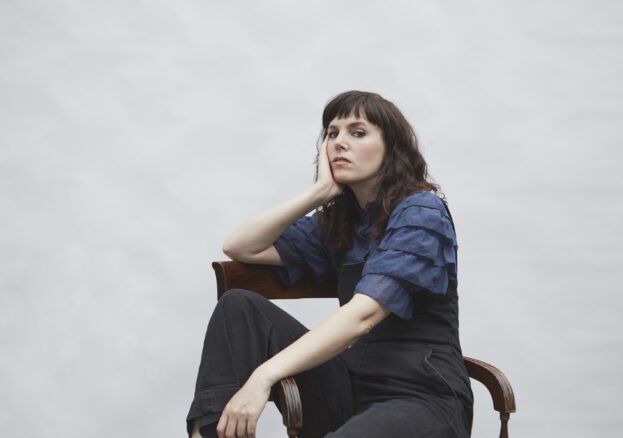 Straddling a multitude of genres – contemporary classical, art pop, techno, experimental rock, the list goes on – Anna Meredith's latest album Fibs is a sheer delight. Her gig at Gorilla will be, too.
A composer, producer and performer of both acoustic and electronic music, Anna Meredith has enjoyed an eclectic and illustrious career thus far. In the classical arena her future-leaning music has been performed at events as prestigious as the Last Night of the Proms and has earned her an MBE from the Queen. In the pop arena, meanwhile, the Scottish artist has won critical and popular acclaim for two gleaming solo albums: 2016's Varmints and 2019's Fibs.
Anna's first foray into the pop world was 2012's 'Nautilus', an imperious, fist-shaking single made of brass fanfares, apocalyptic synth bass and call-to-arms percussion. Four years later (delayed due to a run of paid commissions – fair enough), she released Varmints, an album rooted in obsessively detailed maximalism. Sitting somewhere between Battles and Animal Collective, this synth-heavy record provided a majestic meeting point for space-gazing synth-pop and fidgety, instrumental experimentation.
Fast forward three years and we have the eagerly-anticipated Fibs. Picking up where Varmints left off and then sprinting, wide-eyed, into euphoric new territory, this is a glorious second effort. Wielding the power of her excellent synth and guitar-driven band, Anna – whether by design or not (there are few clues) – has made an album that channels the chaos and instability of modern Britain.
The serotonin-stroking 'Sawbones' kicks us off with obsessively rhythmic synth chords and pounding percussion. As with many of the tracks, time signatures twist and keys contort until we arrive at a wholly unpredictable destination. Next is 'Inhale Exhale', the album's standout. Atop rave synths, Anna weaves a lushly-harmonised melody whose wry, hooky lyrics sing to the introvert trapped in an extrovert's world. Later things get rockier with 'Limpet', and poppier with 'Ribbons', before ending in blissed-out style with the aptly named 'Unfurl'.
The album feels thrillingly unwieldy, sometimes even a bit mad, and yet Anna clearly has a very tight rein on these strange musical worlds, making it easy to sink into them. Judging by recent live reviews, the visceral thrills of her music are elevated new heights on stage. It's been a good few years since Anna last played in Manchester, and her show at Gorilla promises to be a special one. We can't wait.