Andy Holden & Peter Holden: Natural Selection at Leeds Art Gallery
Sara Jaspan, Exhibitions Editor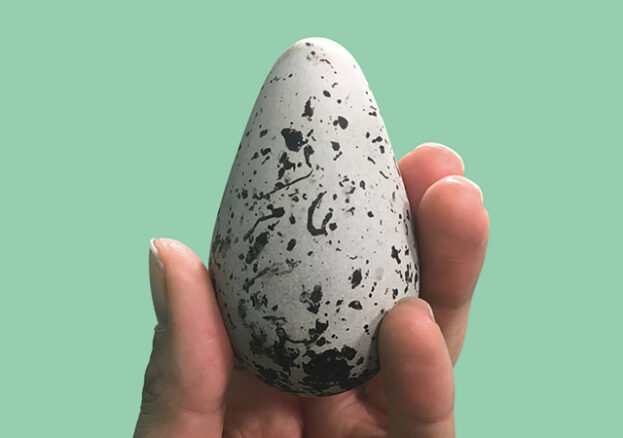 One of the most commonplace, yet remarkable instances of 'nature's architecture' has to be the bird nest. Delicately constructed out of the most seemingly insubstantial of building materials, these complex designs provide all the shelter that a bird and his or her family could need. But how often do we stop to truly observe and admire the feat of technical and artistic skill that they exhibit?
As part of a national tour, Natural Selection invites visitors to Leeds Art Gallery to do just this, with a giant-scale reproduction of the extraordinary bowerbird nest (a grand, multi-faceted estate featuring towers and colourful decorations, painfully pieced together by the male 'master-builder' to attract a mate – as featured in several David Attenborough documentaries).
The exhibition is the result of a five-year collaboration between contemporary artist Andy Holden and his father Peter – one of the UK's leading ornithologists and conservationists, who worked for the RSPB for 45 years and regularly featured as 'the bird man' on BBC's Blue Peter – and explores the history of birds' nests and egg collecting through animation, video, sculpture and music.
Among the many other highlights included in the show, 7,000 handmade replica bird eggs form a recreation of the vast hoard found in 2006 in the home of the notorious collector Richard Pearson, which contained the stolen specimens of some of Britain's rarest birds. Pearson was jailed for 23 weeks for the offence, the judge deeming his compulsive activity to have been part of a "carefully organised, evil campaign against wildlife."
These words connect to a darker theme that accompanies the wondrous sense of awe contained within the exhibition. The animated film 'A Social History of Egg Collecting' tells the story of the development of egg collecting from aristocratic pursuit, to boyhood hobby, to underground illegality following the Protection of Birds Act of 1954 (which banned the once popular activity in Britain), whilst simultaneously transporting viewers on a journey through the history of landscape painting.
At the core of this second aspect of Natural Selection lies a deeply entangled set of questions about the connection between art and nature, our relationship to the natural world, and humanity's age-old desire to collect objects of beauty. As many migrating birds begin to return to the UK in time for summer, we suggest you head over to Leeds to gain a more detailed understanding of our feathered friends.
Make a day of it too with our guide to the city's best art galleries and museums.