Amyl and The Sniffers at Albert Hall
Johnny James, Managing Editor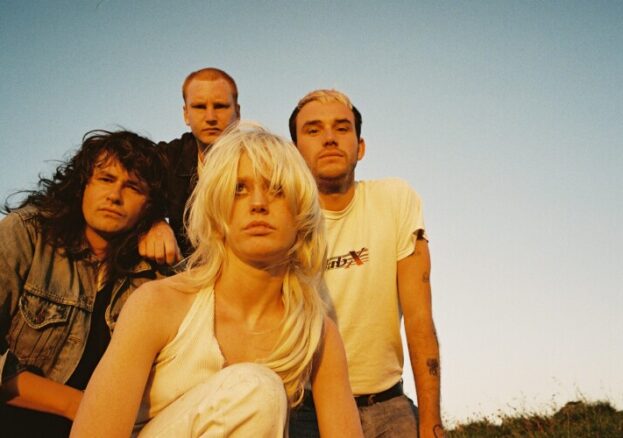 Punk animals Amyl and The Sniffers have risen up from the sticky carpets of Melbourne's underground music scene to storm the world stage. Renowned for their chaotic live shows, Dec Martens (guitar), Bryce Wilson (drums) and Gus Romer (bass) smash through the hooks at breakneck pace while "human firework" Amy Taylor lights up the stage — an exhilarating ride that routinely leaves fans covered in blood, sweat and saliva.
Formed in a Melbourne share house in 2016, Amyl and The Sniffers wrote, recorded and uploaded their first EP, Giddy Up, in the space of 12 hours. Its fast, loud and often funny mashup of Australian rock, rap and 70s punk quickly turned heads. Two years later, their show at SXSW was one of the most hyped of the year, while their self-titled debut album – an invigorating rush of 1970s staples from punk to glam – won an ARIA Award for Best Rock Album, capping off a wild year for the lunatic quartet.
Late in 2020, Amyl and The Sniffers went into the studio with producer Dan Luscombe to record their sophomore album, Comfort To Me. Written over a long year of lockdown, the music was influenced by and expanded on a heavier pool of references – old-school rock'n'roll, modern hardcore and homeland heroes. Taylor's combative lyrics, meanwhile, draw inspiration from rap as much as garage rock: "I'm short, I'm shy, I'm fucked up, I'm bloody ugly!" she sneers on one of the album's highlights, 'Freaks to the Front', "Get out my way! Don't bloody touch me!".
Fiery, spontaneous and crammed with colossal riffs, the album's made for the stage. And Albert Hall's is as good as any you'll find in Manchester.