Alfa Mist at RNCM
Johnny James, Managing Editor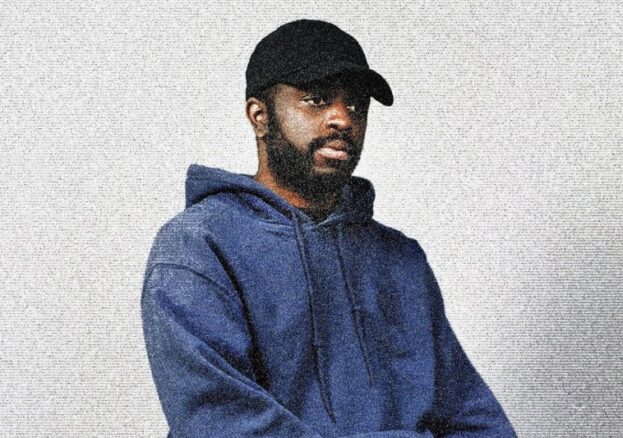 Multi-instrumentalist and MC Alfa Mist performs at the RNCM following the release of his excellent fifth LP, Variables, in which warm, delicate jazz rubs shoulders with hip hop and R&B. 
Since the release of his first full-length Nocturne back in 2015, Alfa Mist has established himself as one of London's most focused and distinct musical voices, blending intimate bedroom production and jazz group orchestration across five acclaimed records, on which he features variously as a pianist, drummer, producer and MC. He's also collaborated with everyone from Tom Misch to Jordan Rakei, produced rapper Loyle Carner, composed neo-classical works for the London Contemporary Orchestra, reworked tracks for the legendary Blue Note Records, the list goes on…
So where does the prolific artist's attention lie right now?
"I've been focused on who I am in my music, but now I'm exploring where I am", Alfa says. "I'm asking: how did I get here?"
This is the journeying question that underpins Alfa's new album, Variables. Traversing luscious, big band swing, head-nodding boom-bap rhythms and yearning melodies, the record is expansive, soulful and at times poignant. The musical mood spans the Duke Ellington orchestral feel of opener 'Foreword' to the rhythmic thump of 'Borderline', which sees Alfa spits verses about the unfair biases, restrictions and adversities faced by Black British youth: "Everyday trauma, normalised – three options: music, sport or crime".
Variables also features some standout appearances. Longtime collaborator Kaya Thomas-Dyke sings on the soul-inflected 'Aged Eyes', weaving her gossamer vocals over finger-picked guitar before a string-laden, cinematic chorus. It's gorgeous, as is South African folk singer Bongeziwe Mabandla's contribution to the yearning love song 'Apho'.
This feels like Alfa Mist's most fully-realised album to date, and holds something for jazz aficionados and hip hop fans alike, the artist's intuitive grooves and free-flowing improvisations creating a nocturnal ambiance you can't help but lose yourself in.
"Music is the gift that will never stop giving because I am always trying to figure out something new," Alfa says. "There will always be a question and I'm just searching for new ways to answer it."
You can listen to his latest response in person at the RNCM on 19 November, presented by Band on the Wall.