Michael Essien I want to play as you at Contact
Andrew Anderson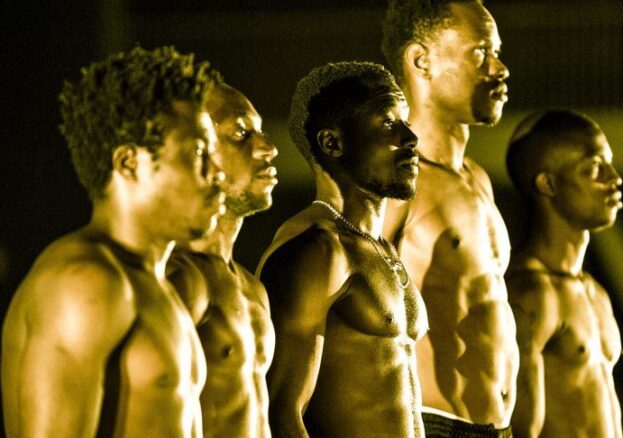 It's not often you see a show billed as football-dance-theatre. However, for a soccer-mad city like Manchester – whose largest stadium is nicknamed 'the theatre of dreams' – it makes sense. But what happens when those dreams turn into nightmares? Ahilan Ratnamohan's new work Michael Essien I Want to Play as You at SICK! Festival finds out.
Football is everywhere. Turn on the radio, switch on the TV or pick up a newspaper and you'll most likely find yourself face to face with football. It's also big business: England's top 20 clubs generated more £3.4 billion of revenue in 2014-15 between them, while the UK's highest paid footballer Paul Pogba makes more than £15 million a year.
All that money draws players to the UK from all over the world, including a number from West Africa like Didier Drogba of the Ivory Coast, Nigerian John Obi Mikel and Michael Essien from Ghana. As a result of their success, football is now seen by some in Africa as a way out of poverty. However, while Drogba, Mikel and Essien are all multi-millionaires, many would-be West African footballers are being exploited; there is growing underclass of players living in poor conditions, on terrible wages and with little hope of ever being signed by a big team.
In Michael Essien I Want to Play as You… we hear from six West African footballers, who all came over to Europe to try and make it. Through a devised performance they bring the audience into the covert world of African footballers abroad, from dodgy contracts to visa politics. It's a powerful performance that proves a point: wherever you see someone making indecent amounts of money there is probably someone somewhere else suffering for it.
Hopefully Ratnamohan's play will raise awareness and lead to change, and perhaps some of the big names in the game will offer to help – they can certainly afford to.