A Midsummer Night's Dream at Shakespeare North Playhouse
Creative Tourist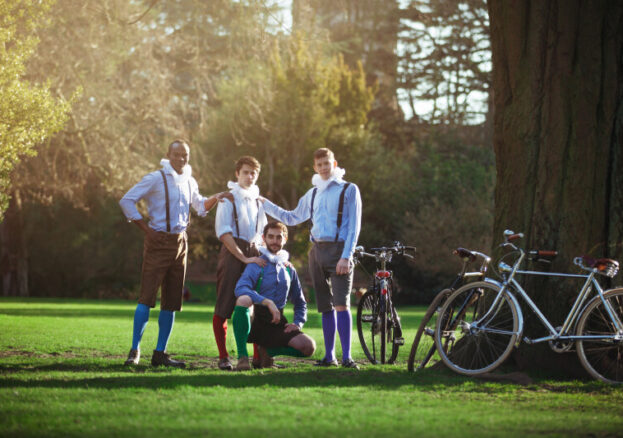 Filled with energy, magic and charm, the HandleBards bring a glorious high-octane production of Shakespeare's A Midsummer Night's Dream to Shakespeare North Playhouse.
Making wonderfully chaotic and environmentally sustainable shows, the travelling troupe (who celebrate their 10th anniversary this year) are an ensemble of cycling Shakespearean actors who carry all of their set, props and costumes on the back of their bikes.
Set to impress, this Shakespearean classic bursts with new life. So sit back and watch humans and fairies collide in this dynamic, spirited and endearing production.
This production takes place as part of the Shakespeare North Playhouse's first birthday celebrations, a month of theatre, workshops and activity throughout July.