2084 at Manchester Central Library
Kristy Stott, Theatre Editor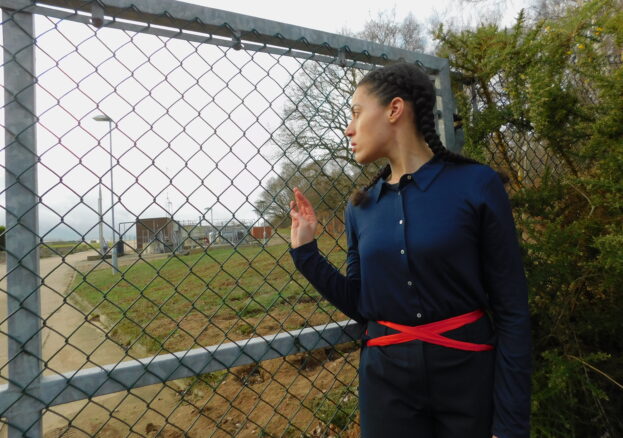 Inspired by George Orwell's dystopian literary masterpiece, 2084 is an exciting new performance set to take over Manchester Central Library this February. When it was first published in 1949, Orwell's 1984 shocked readers with its vision of the future. This new production by Pure Expression Theatre Company revisits Orwell's startling vision and explores the fragility of our freedom in the modern world.
2084 threatens to take its audience into the belly of a totalitarian state that monitors every act, word and thought of its citizens. Striking a haunting resonance with a contemporary audience – in the era of Facebook, Google and Amazon, when everyone is tracked, analysed and influenced – George Orwell's powerful vision has never felt closer to realisation.
Set at some point in the future where the state claims to be the only guarantor of order, but order only comes at the price of absolute obedience – 2084 tells the story of two people who defy the regime and find that their intimate secrets are turned against them with shattering consequences.
Billed as an immersive experience, 2084 places the audience at the heart of the narrative. Each spectator must decide what price they would pay to defy a regime that seeks to control them. Starring Aamira Challenger (Romeo & Juliet, Ostalgie), Robin Hellier (The Lehman Trilogy, The Hunted) and Simon Gleave (Bleak House, Metamorphosis), 2084 is directed by Rosanna Mallinson (Silhouette in the Smoke, Dead Quiet).
The production is presented by Pure Expression Theatre Company, a London-based theatre company that seeks to adapt and present classic stories in unique locations. Following the sell-out success of Pure Expression's Frankenstein last year, we're excited that 2084 will receive its premiere at Manchester Central Library. Don't leave it too late to get tickets.