Ruth Allan finds the best art bars in Manchester – places where the drinks are good but the atmosphere is better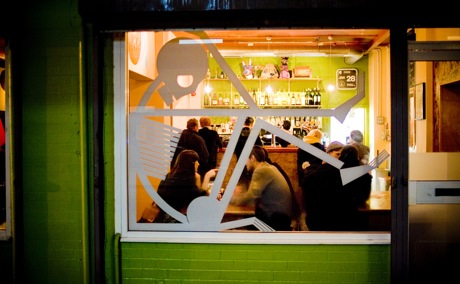 Manchester is blessed with over 500 licensed premises, an array of drinking dens, pubs, cafes-with-booze and bars that is so populous it can be hard to find the best places to get a decent pint. But there are a few that stand out from the crowd – thanks to their architecture, live music, artwork and general good vibes. Ruth Allan picks her all-time favourite art bars.
Common
Inspired by Berlin's dive-meets-chic bar scene, Common has established itself over the past five years as a social club for the city's cultural set. Kitted out with plywood booths and wonky graffiti (courtesy of artists such as Chris Gray, Guy McKinley and currently, Rob Bailey's bold geometrics), the 'anything goes' atmosphere is the main draw – although the menu isn't bad either. Serious, dark rums and German ales typify the alcoholic offering, while hot snacks such as soup and chilli are the building blocks of a good night out. Pushing the recession firmly out the door, the venue has recently doubled in size, taking in a new section called The Kestrel Suite. As spokesperson Duncan Sime suggests, it's ideal for private parties, as well as being 'just another dodgy-sounding room to hang out in'. Common, 39 – 41 Edge Street, Northern Quarter, M4 1HW
Cornerhouse
Pre-film drinks used to be what Cornerhouse did best, but cinephiles no longer have the first floor to themselves. Food, booze and tunes all got a revamp, and the result is a simple, stylish restaurant and bar made to fit the glass-bound space. Music is cribbed from kooky film scores, while tarts, tagines and cupcakes are the stuff romantic suppers are made of. And the selection of Spanish reds is definitely worth getting to know better. Head downstairs for screenings of the latest independent releases, while upstairs three art galleries (open until 8pm Tue to Sat), address the edgy and the promising. Current exhibitions include David Macintosh's drawings and the warped photographs of Lucy Ridges and Adam Vaughan. Cornerhouse, 70 Oxford Street, M1 5NH.
Trof at The Deaf Institute
Rising from South Manchester's skyline like a wooden cathedral, Trof was originally the city's Deaf and Dumb Institute. Founded in 1878, this Victorian haunt is now home to two bars and a 260-person capacity live lounge. The city's largest mirror ball looms high overhead, while around you surreal wallpaper and dark waxed wood combine to fashionable effect. Original lecture hall seating adds to the experience of watching acts such as The Juan MacLean or The xx do their thing, and the couple behind the venture are as kooky as the décor: Adelaide Winter is an artist while Joel Wilkinson is a former Motörhead roadie. Lending equal weight to music, design and architecture, the third bar in their growing stable proves there's more to a night out than what's in your tumbler. The Deaf Institute, 135 Grosvenor Street, M1 7HE.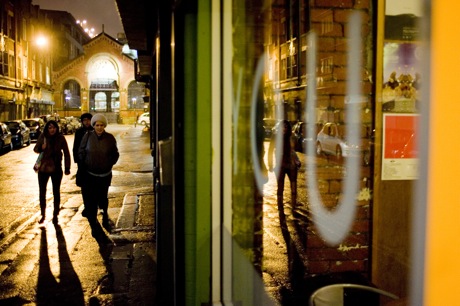 Ruth Allan is a freelance writer and editor specialising in food, travel and the arts. She has written for The Guardian, The Independent, BBC, Channel 4, Manchester Confidential and Metro, among others. She is currently reading an MA in Performance, Screen and Visual Cultures at The University Of Manchester.
Images: Common by Tim France