The Pinfold Guesthouse in Skipton
Carmel Smickersgill, Tours & Activities Editor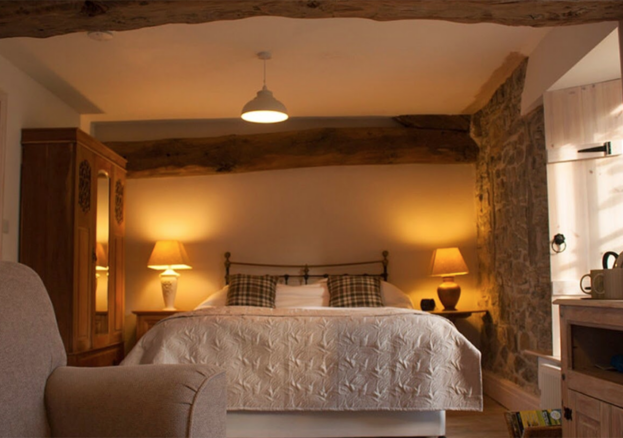 For a stay that puts you right in the heart of town, surrounds you in a historic and beautiful aesthetic and gives you a guest house stay with the feel of a cottage, check out The Pinfold. This converted stone house is tucked away from the noise of Skipton's award winning high street, yet is a stone's throw away from the action and puts you in prime position to explore the dales.
Stone and wood work celebrate the building's agricultural past
The building itself dates back to the 18th (and possibly) 17th century and was used by preacher John Wesley, as it provided more shelter from the elements than the high street. It was originally used as a place to house stray cattle until the owners of the cows came to pay to retrieve them. This rich history has been brought alive once again in the recent renovations of the building. Exposed stone and wood work celebrate the building's agricultural past as a design feature.
Explore the area on your own terms, in your own time
The Pinfold has three large guestrooms all with excellent views of the historic side of Skipton Town or the house's garden. Each room comes with a double or king sized bed, has an ensuite bathroom and provides tea and coffee making facilities, making your stay as comfortable as possible. The design of each room is slightly different, however they all have a very cosy aesthetic, ideal for when you want somewhere to retreat to after a long day walking.
In addition to the main house Little Pinfold Cottage is a small self catered and self contained accommodation option just across the road from The Pinfold. It has modern beautifully quaint outdoor and indoor living spaces as well as all the home comforts you could want from a short weekend away.
From both The Pinfold and Little Pinfold Cottage, there are picturesque walks to be discovered along the boat lined canal and a short drive away further into the dales. Staying somewhere so central leaves your options open to explore the area on your own terms, in your own time.