Aireville Park
Charlotte Rowland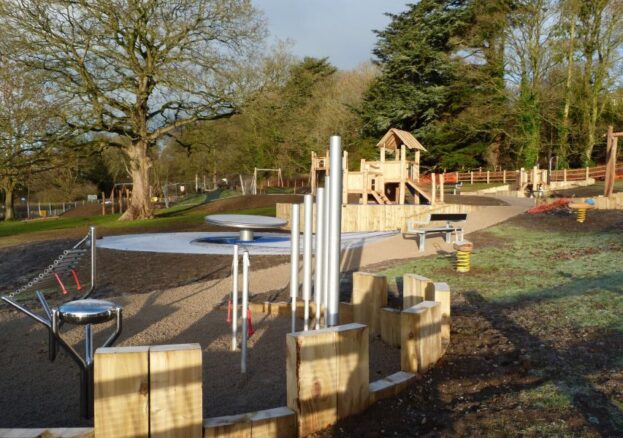 Aireville Park is a large, open space providing a meeting and stopping point for visitors as they go about their business through town. Nestled in the heart of Skipton, the park offers a retreat, existing as an abiding hideout, hangout or rest-spot. Benches, nestled in to the full-on greenery and foliage, offer undisturbed and discreet vantage points from which to watch the ongoings of the park, contemplate and relax alone or oversee the activities taking place in the local vicinity.
Children's play areas, bike tracks football, tennis and netball courts and a Pitch and Putt course offer activity aplenty, and, on a larger scale, the site regularly hosts the Skipton Triathlon, the largest pool-based event of its kind in Yorkshire and Humberside, and is the venue for the weekly Skipton park run each Saturday morning, at 9AM. Raven Tree Top Adventure is just off-site, with entrance easily accessible from the park, offering an active and vibrant choice of recreation. The park is also available for private bookings and hire. The on-site leisure centre can be used to host events of any type and nature, with the surrounding greenery providing a relaxing and concealed private space.
In spite of the hum-drum clamour and usual pervading hubbub, the park accommodates refuge, proffering a way to get up close with nature without having to necessarily seek it out. Vast and varied, the atmosphere is restorative at once, providing an ultimate background on which to interact with nature in a variety of ways. The context of the park makes it apt for both stepping your walks up a notch, dallying in a newfound hobby or exercise, or toning it down, leisurely and habitually wandering through its environment resplendent with eye-catching, scenic and vivid scope.