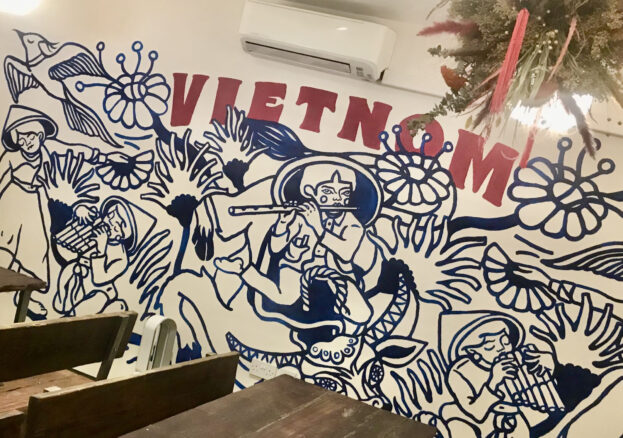 VietNom is one of Liverpool's best-loved Asian food stops, serving authentic Vietnamese street food from a charming little restaurant on Berry Street, at the edge of Chinatown.
What started life in 2018 as a street food concept in the Baltic Market has since become a regular fixture among those 'in the know' who appreciate something a little bit different. If you didn't know this place was here you could easily miss it, but VietNom is undoubtedly one of the best places in the Ropewalks area to get bona fide Asian food.
One of the most popular dishes on the menu (and our favourite) is bánh mì, an epic Vietnamese-style baguette
Owner Mel and her business partner Peter have worked in many restaurants around Liverpool, including Maray and Oktopus. After their residency at the Baltic Market, they hosted dinner parties at The Bagelry and Mother Espresso, before getting the keys to their own place on Berry Street, which opened in February 2020.
Mel's dad comes from Hanoi, Vietnam, and being a chef himself, he's shown his daughter the Viet way by teaching her to cook at home. Mel's mission is to bring a little taste of Vietnam to Liverpool, combining the colourful and authentic flavours of her family heritage with local produce. You'll always find spring rolls on the menu, but they rotate meat and veggie dishes and noodle soups to make use of more seasonal produce.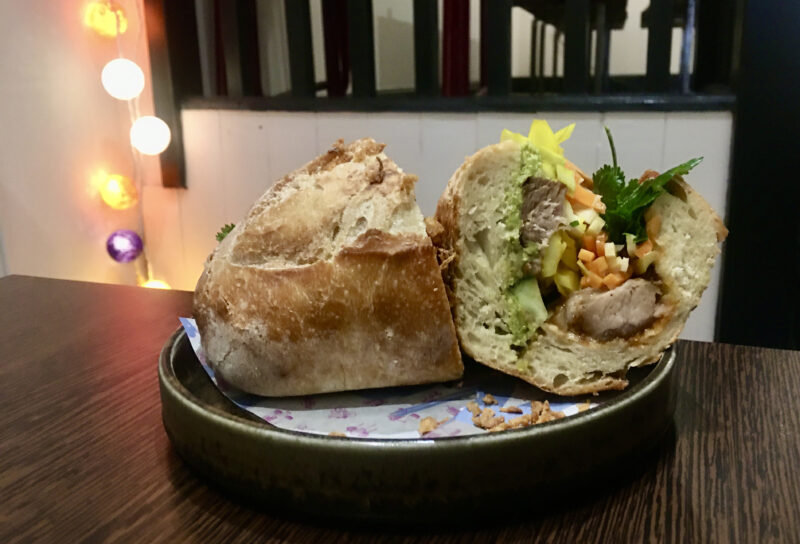 One of the most popular dishes on the menu (and our favourite) is bánh mì, an epic Vietnamese-style baguette which usually combines crusty bread with fillings of pate, mayo, meat, pickled vegetables, onions, coriander, a whack of chillies and a drizzle of seasoning.
Bánh mì derives from the French influence on Vietnam and is a staple street food in many cities there, including both Hanoi and Saigon. If you haven't tried one yet then get it on your bucket list right now; you don't even need to leave Liverpool. The Nom Fries at VietNom are also legendary, served with a smothering of chilli and lemongrass, herb mayo, coriander, spring and crispy onions.
VietNom is also a great place to share in the nation's love for coffee; settle into a table on the top deck and check out the funky artwork or grab a window seat and watch the world go by. If you get there at the right time then grab a home-made brownie from the counter on your way out, too. PheNomenal.