Tung Auditorium
Johnny James, Managing Editor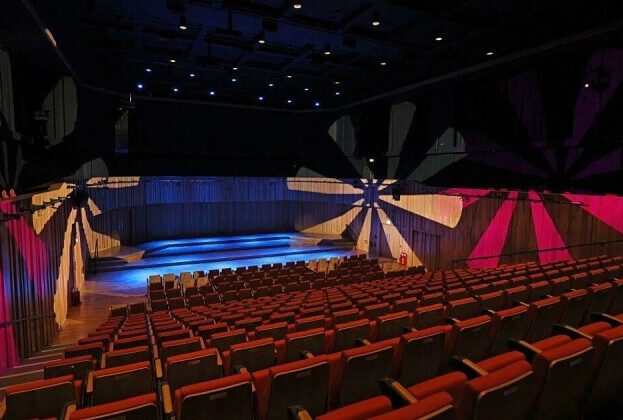 The Tung Auditorium is Liverpool's new, state-of-the art performance space seating up to 400 people and with a stage big enough to accommodate a 70-piece orchestra.
Situated within the Yoko Ono Lennon Centre on the corner of Grove Street and Oxford Street, the venue is owned and operated by The University of Liverpool and is utilised by students. First and foremost, though, it's a public concert hall, and a great one at that.
Designed by local architects Ellis Williams with cutting edge acoustic specification from Arup, it's a remarkable space for solo, chamber, choral and orchestral performances. Its adjustable acoustics mean it can also accommodate a wide variety of other genres, including jazz, folk, pop, electro-acoustic and experimental music.