The Art School Restaurant
Ian Jones, Food and Drink Editor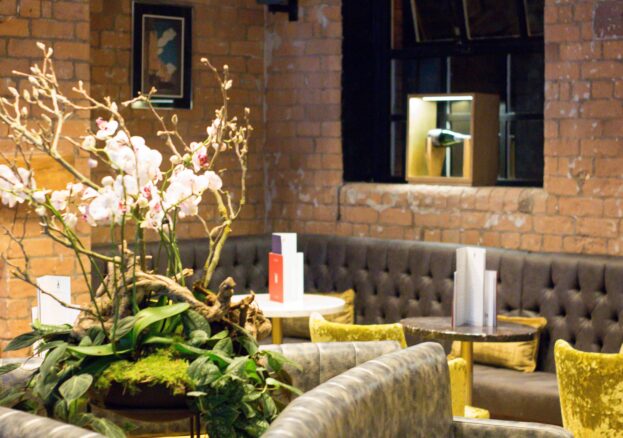 The Art School Restaurant has been a highlight of Liverpool's dining scene since 2014. It's based in the city's Georgian Quarter on a quiet street opposite the Philharmonic Hall, and offers a similarly understated sense of elegance – no signage here, and little to indicate what lies inside, other than a velvet rope to greet guests.
The atmosphere is vibrant and fun – sophisticated, yes, but never stuffy
On a wet Thursday evening, the place is packed. Every table is full, with diners ranging from young couples on first dates to good-natured groups of friends. It's quite the contrast to most fine dining restaurants, which are invariably full of the rich and the old, and little else. Despite the minimalist decor, the atmosphere is vibrant and fun – sophisticated, yes, but never stuffy.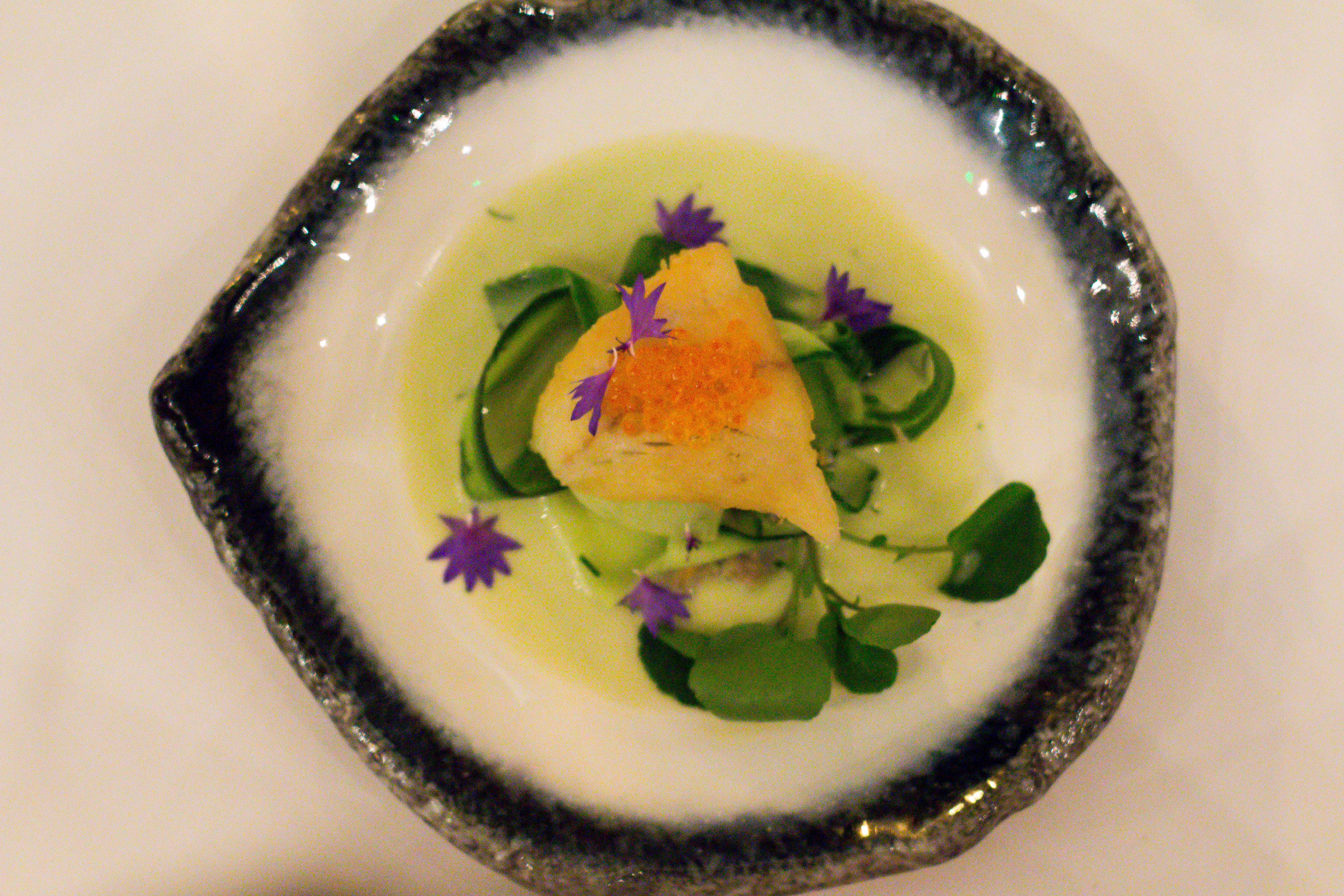 This is in large part to the locally-loved head chef, Paul Askew. A good-natured, gregarious figure, his enthusiasm reaches every corner of the restaurant, with everyone from the maitre d' to the chefs in the open kitchen upbeat and near-enough beaming with pride. A gentle soundtrack of laid-back dance music emphasises the mood: the cuisine might be chic and intricate but everyone's welcome.
We're here for the tasting menu, paired with wines selected and passionately described by our cheerful sommelier. First, a trio of brightly-coloured canapés – the beetroot macaron is an instant hit. This is followed by a cute teacup of creamy butternut squash soup, with a blob of maple syrup and mint waiting at the bottom.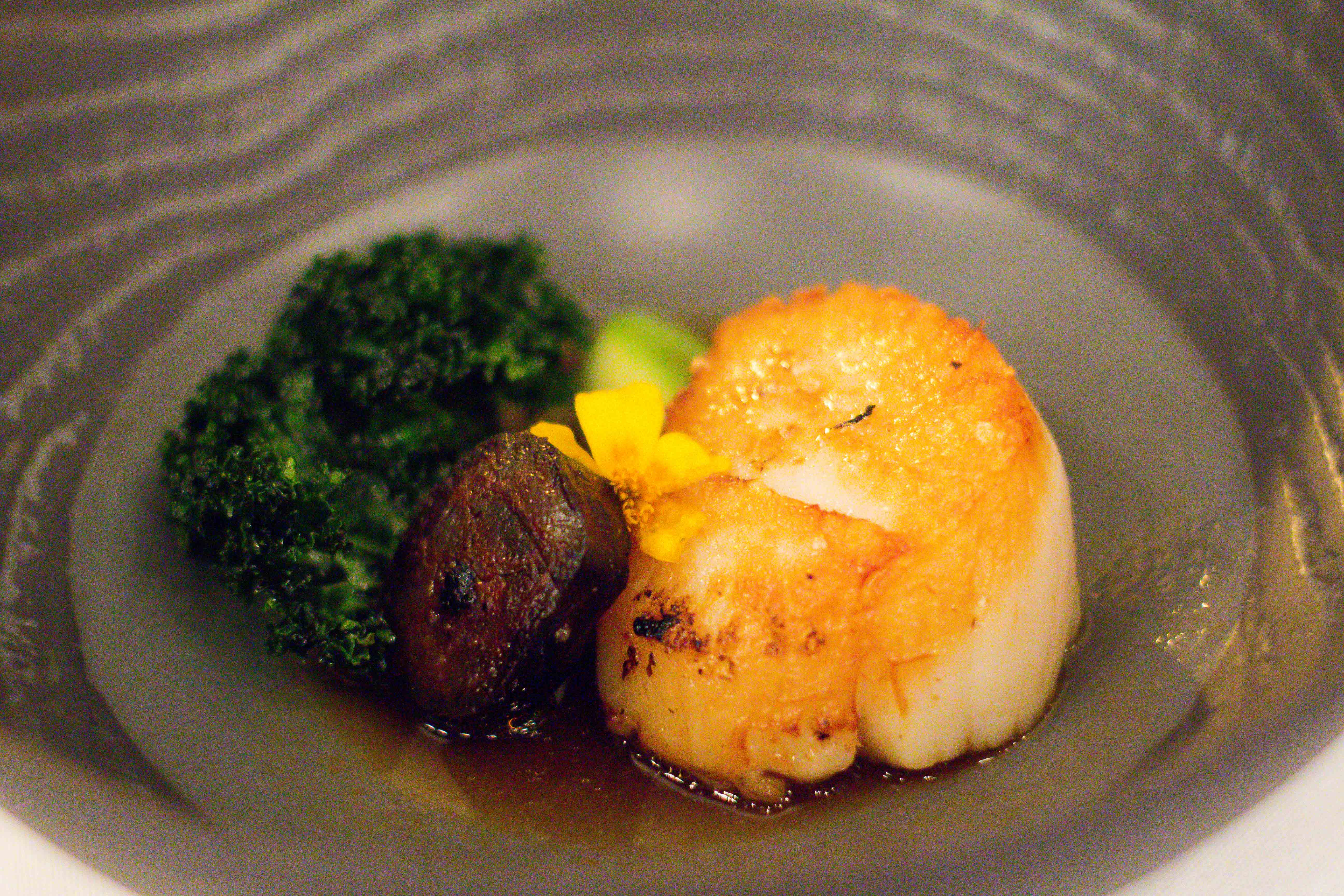 The first course proper is fillet of turbot, featuring artfully-placed cucumber ribbons, clams, cockles and a scattering of neon orange caviar, finished off with a handful of tiny violet flowers. It's a sit-up-straight example of how turbot should be served, largely thanks to the subtle jus – a pleasing change from the all-too-common thick creamy sauce that generally smothers this delicate fish.
The scallop is even better. A single fat Loch Fyne King Scallop, paired with a mound of crisped-up salty kale, interspersed with blobs of cauliflower puree – finished off wonderfully with a chunk of dark, decadent Spanish blood pudding. The chunk of Granny Smith apple isn't strictly necessary but adds an interesting texture to a fantastically rounded dish. You'll want to eat it again and again.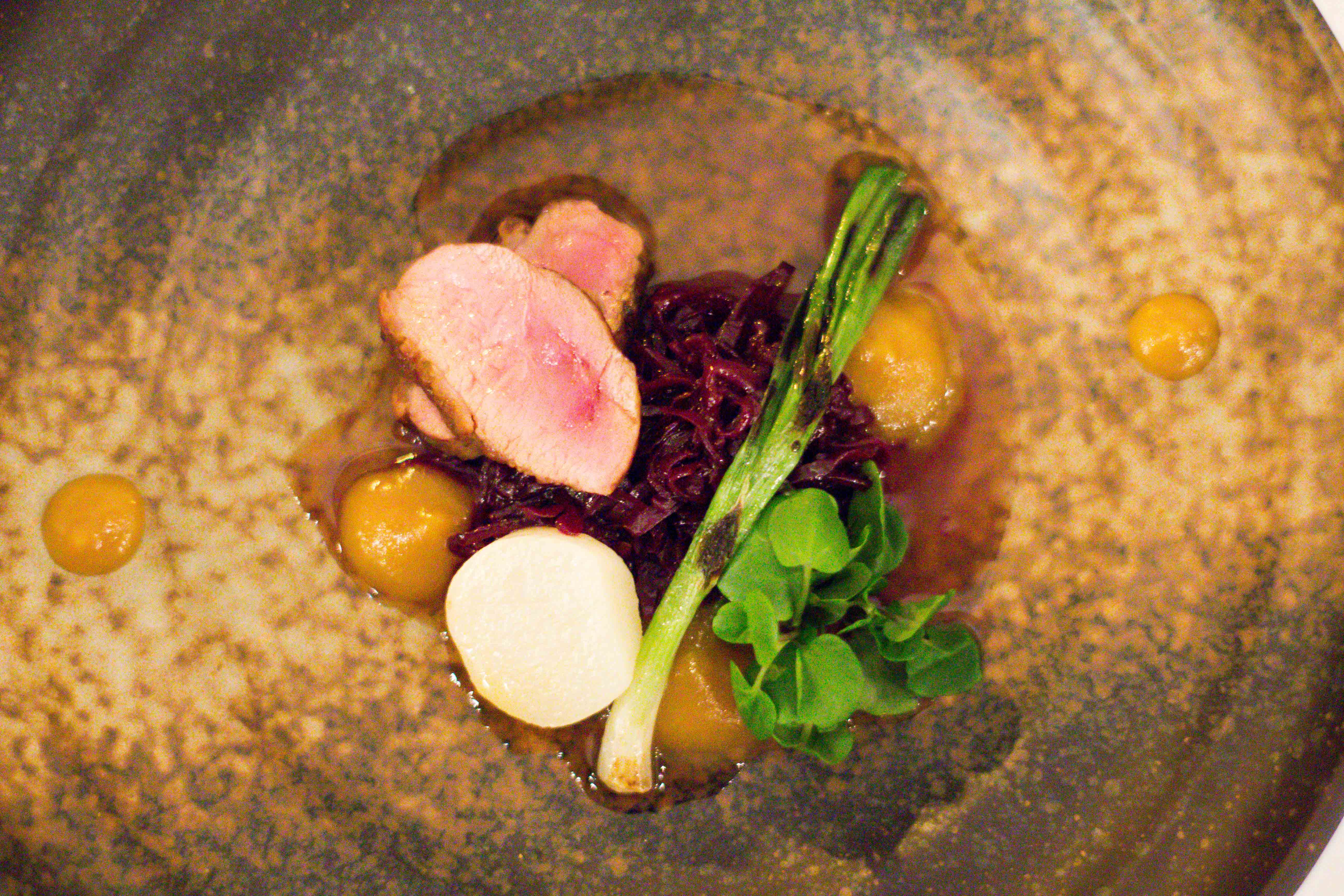 After such excellent seafood, time for the meat courses. And the first lives up amply. Two thick slices of Gressingham duck, nestling up to five spice braised red cabbage, complete with charred spring onion and a cheek-watering plum puree. The flavours are gloriously sweet and sharp, perfect for the soft pink duck breast.
But the showstopper is the beef dish, described as 'a plate of Callum's Oldfield Farm Galloway beef'. And what a plate. Steady yourself for this course, there's a lot going here. A slab of rare beef, sprinkled with horseradish 'snow', an oyster shell packed with a gravy-drenched umami-rich shredded cheek, then best of all, a thick piece of tongue resting on top of gently-simmered black turtle beans and cauliflower couscous. It's a feast of rich, dark flavours, robust, autumnal and a guilty joy to eat.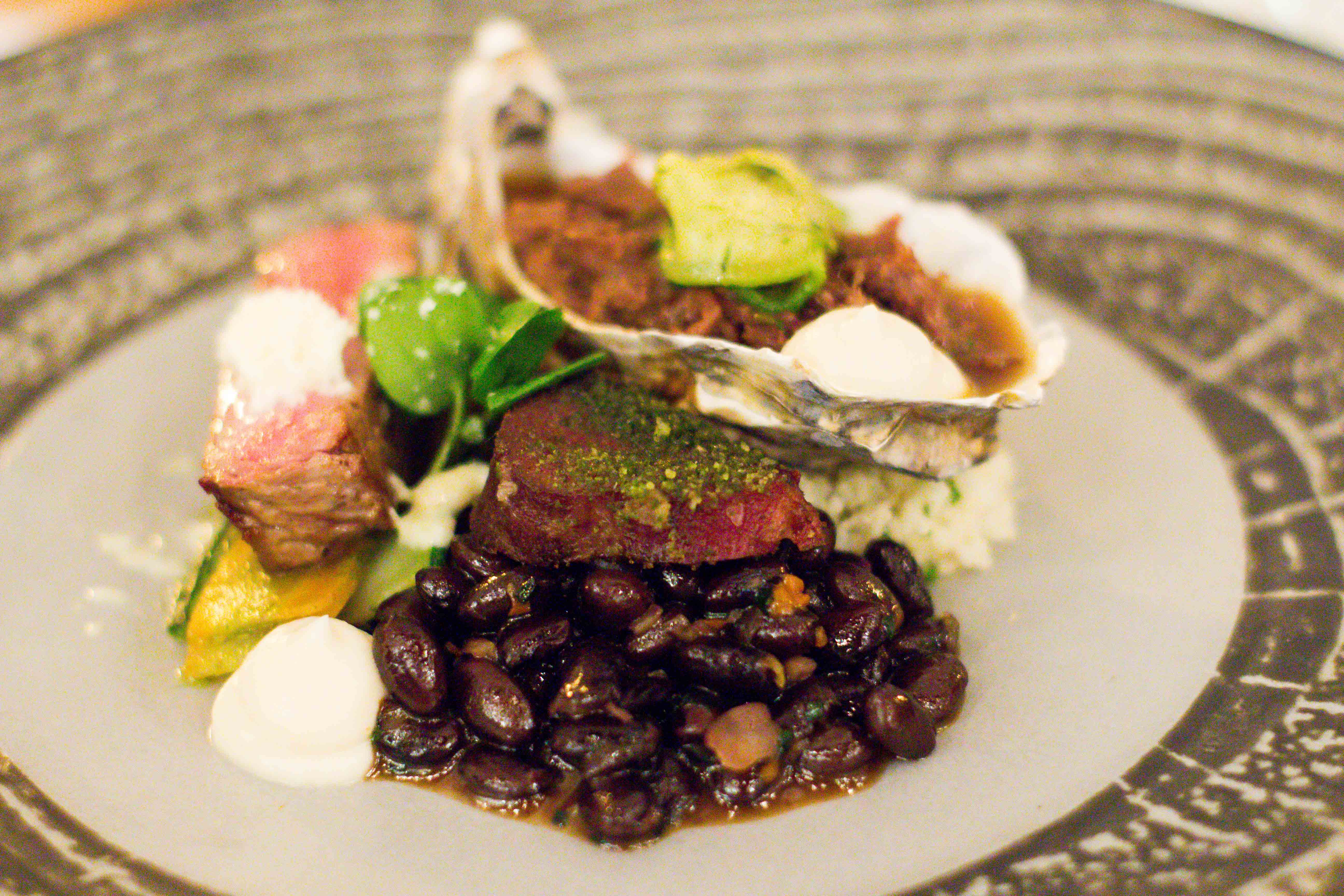 The main dessert is equally complex and just as impressive. A light Turkish delight flavoured ice cream, with thin slices of meringue, on a pile of white chocolate biscuit crumb and gin-infused blackberries. Light and incredibly moreish, every element is delicious alone but works wonders together.
Before leaving, we take a sneak peek at the newly-opened champagne and wine bar down in the cellar, in the former Kabinett bar. It's a stunning room, all subdued-lighting and luxurious seating. And for fans of Liverpool's musical history, rumour has it a young John Lennon once practised sculpture down here in his art school days. This is where guests can try out an array of British cheeses, meats and of course, wine and champagne.
As for the restaurant, the turbot and beef dishes are worth the price alone, but more than this, the whole meal is simply more enjoyable than the likes of L'Enclume. The Art School waiting staff are friendly without over-stepping the mark, and there's a lightness and sense of fun that's often lacking in its overly-formal peers.
The Art School Restaurant's tasting menu differs from most, in that rather than a series of tiny plates the dishes are fewer in number but gradually increase in size and intensity, reaching a crescendo with the masterpiece plate of Galloway beef – easily one of the top ten dishes in the North. The experience doesn't come cheap but event dining of this quality rarely does.
Photos by Ian Jones