The Bull & Bear Manchester
Ian Jones, Food and Drink Editor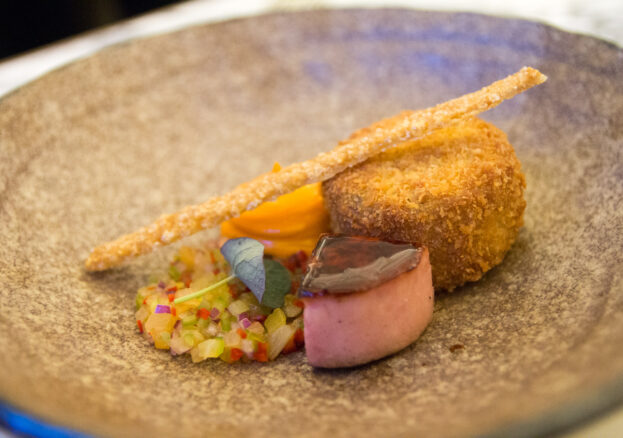 Headed up by arguably Britain's top chef, Tom Kerridge, The Bull & Bear Manchester is the in-house restaurant at The Stock Exchange Hotel, the widely-praised development from Gary Neville and a bunch of other local famous faces.
A rare blend of feeling both traditional and ultra-modern all at once
This visit served as a preview for the always-wonderful Manchester Food and Drink Festival, where Kerridge and The Bull & Bear team will be hosting a must-visit event. Strap in for a sneak preview of what to expect – as well as the kind of food on offer here, in this vast dining area under a stunning domed ceiling, which for decades was the trading floor of the Stock Exchange.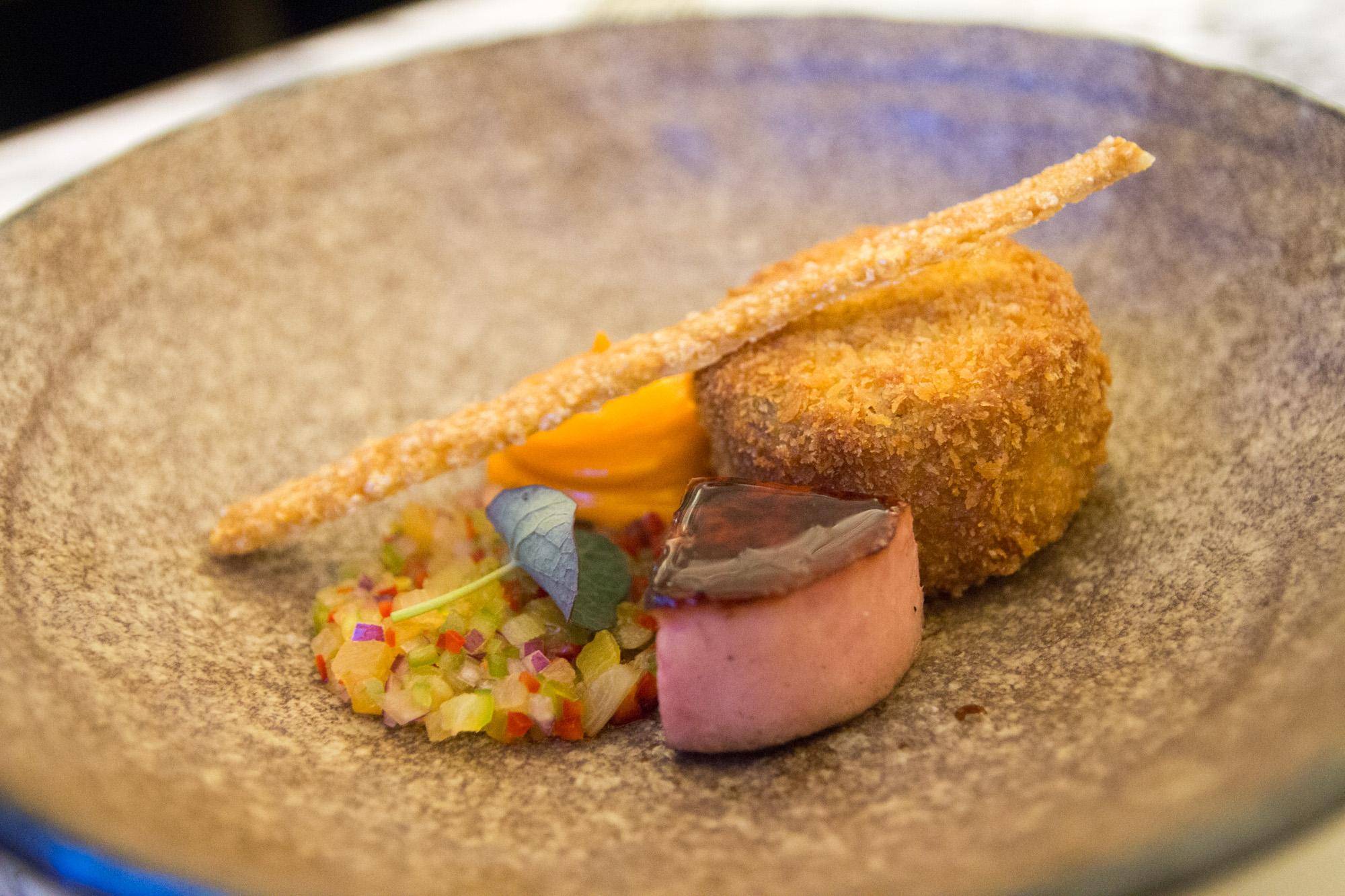 The TVs are gone, it seems, after much initial controversy (the motive was laudable – to make the space welcoming and friendly to all – but eating carefully constructed beautiful dishes while pixelated blokes play darts in the background never felt quite right), and the venue feels much better for it. It's a relaxed but elegant space, perfect for those long, lazy business lunches or a date where you want to impress without it feeling too stuffy.
The Grade II listed building is located in the heart of Manchester, and is a striking example of Edwardian architecture from the 20th Century, transformed into a hotel offering 40 high-end rooms, including a jaw-dropping 3,500 square foot penthouse suite.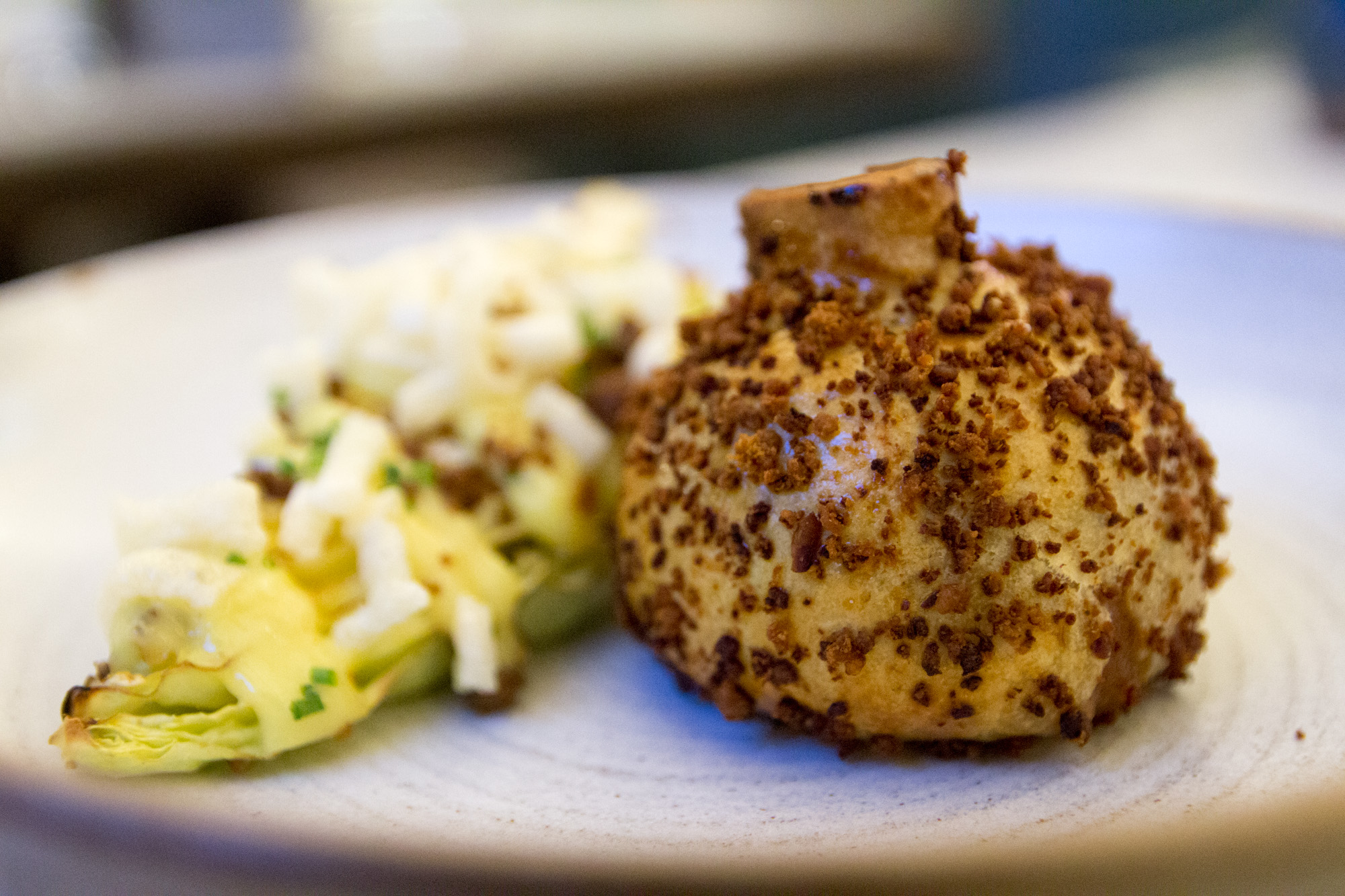 The menu consists of a range of refined British dishes, touched with no small amount of Kerridge magic. Today, we begin with crispy pig's head with pineapple salsa and smoked paprika mayonnaise. It's that rare blend of feeling both traditional and ultra-modern all at once, and despite the tropical influence looks and tastes very British.
Next, the legendary lamb and goat's cheese pie. It certainly doesn't look like any ordinary pie. It's a roundish creation, speckled with crispy flecks and packed to the brim with braised lamb meat, swirled through with a notable but not overwhelming dollop of goat's cheese. And it's delicious. On the side, a thick slab of grilled Hispi cabbage covered with chives, mayonnaise and other such tasty additions. It's one of the city's most intriguing dishes and well worth a visit to try for yourself.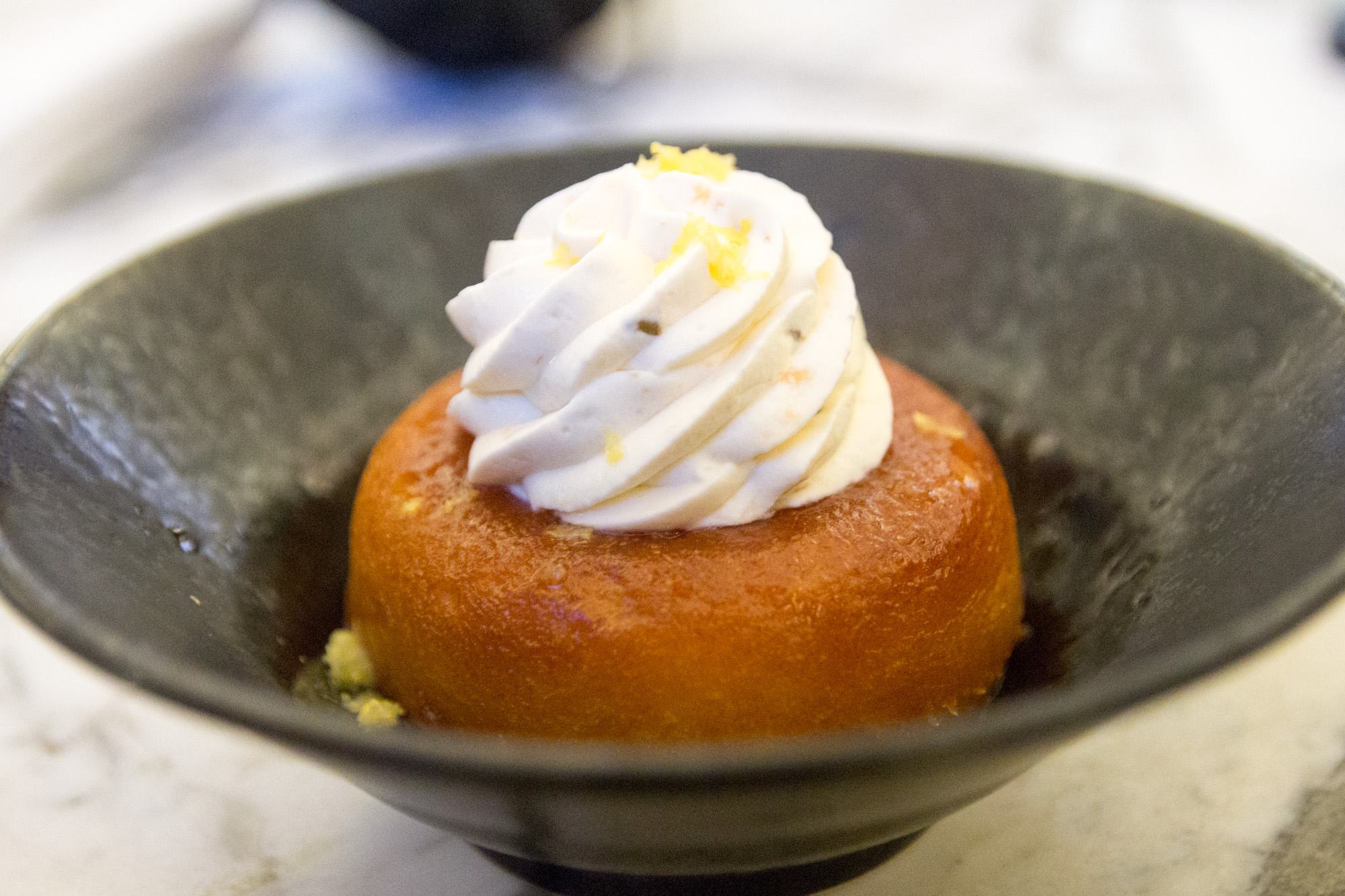 Finally, the elderflower and Manchester Gin baba, with gooseberry fool. This is the most traditional of the lot, a soft, spongey and delightfully sweet sponge cake, infused with juniper and elderflower aromas, with a moreish swirl of cream on top. It's as good as anything Kerridge has ever served up.
The Bull & Bear is Tom's first restaurant in the North of England, and judging by the food on offer tonight, his event at MFDF 2021 looks to set to impress. Whether you're a red or a blue, the United Illuminati have done well with this one.