Taste Buds at the Station
Polly Checkland Harding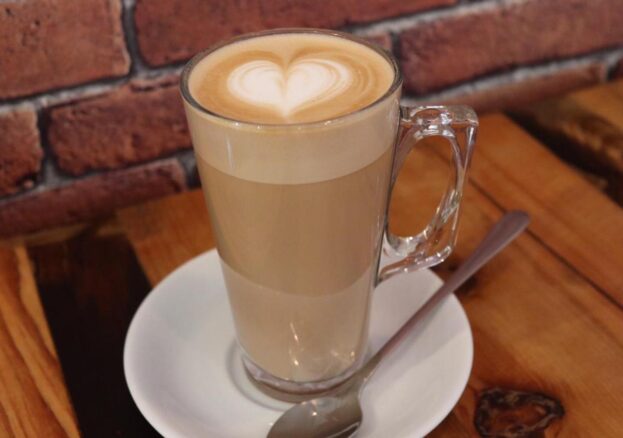 As its name suggests, this independent coffee shop can be found at Wakefield Kirkgate station – and is all about appealing to your appetite with tempting flavours. Taste Buds at the Station has its own signature coffee, roasted in Yorkshire; an appetising, full-bodied blend combining smoothness with notes of caramel and dark chocolate. The café's website notes that the exact recipe is a secret, but does reveal that it's a blend of coffee beans from Minas Gerais region in Brazil, Shekinah estate in El Salvador and Malabar in India, which has has been exposed to monsoon winds for about six weeks to deepen the unique flavour. This, then, is a place that takes its beverages seriously, alongside the fresh food on the menu.
In fact, the baristas here use a La Spaziale espresso machine, built by hand in Bologna, Italy, handcrafting each coffee they produce. The bread for Taste Buds sandwiches comes from Boulbys Bakery in Horfield, Wakefield, which was established in 1885, while the range of smoothies on sale come from a company that's won two Great Taste Awards. Love Smoothies has a chef on board who's previously worked at Heston Blumenthal's three Michelin starred Fat Duck restaurant; the company started with a small store at London's Borough Market, but is now available on three continents. The coffee shop's long list of frappes, meanwhile, comes from a company that uses real chocolate and real vanilla, as well as having significantly lower fat content than other brands.
It's this attention to detail with suppliers that makes Taste Buds stand out, as well as its immersion in the local community: it was used as a base for ITV on the day the UK officially left the EU, with the Good Morning Britain team hearing from locals about their feelings on the transition. In 2017, live election coverage from BBC2 came from Taste Buds at the Station. Close to The Hepworth and housed by a station that was the only train line into Wakefield until 1867, this coffee shop is a reflection of the city both old and new.