Slippery Stones, Derwent Valley
Rory Calland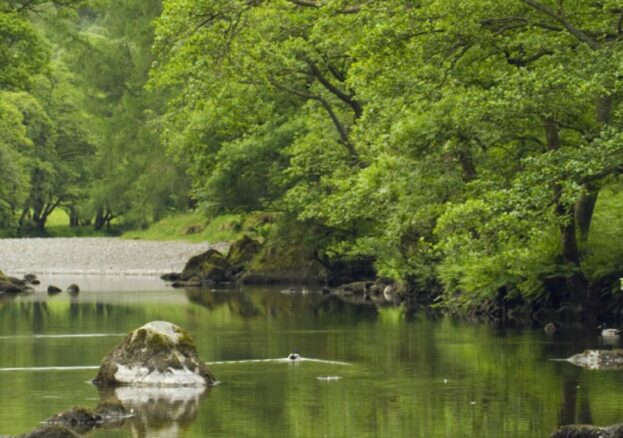 As you follow the River Derwent northwards through the heart of the Peak District, its course stutters across three reservoirs. The Upper Derwent visitor centre is not a bad place to park up if you don't mind a little trekking, here if you're lucky you can see the young Derwent get into its stride flowing in a torrent over the vast Derwent Dam. Here, military buffs will be excited to know this is where Lancaster Bomber squadrons tried out their 'bouncing bombs' – see 'The Dam Busters' for more.
A sign at the dam quaintly deters visitors from bathing in the reservoir or indeed committing "any nuisance". Five miles upstream as you follow the infant river back towards its source are the 'Slippery Stones' – where you can commit all the aquatic nuisances you want. As you tramp along the eastern path (which is closed at weekends) the eponymous stones will start to appear in the shallows, sometimes creating mini waterfalls. In time you'll reach a modestly sized plunge pool that is nonetheless often 3-4 metres deep and good for a cannonball. No notices from the Derwent Water Board here.
Nestled in the crook of the vale, the setting couldn't be much better. In summer the hills are often flush with purple heather and you'll likely come across some Swaledale sheep grazing the lush vegetation. Last year a bearded vulture was even spotted in the area in a marvellous wildlife anomaly that sparked lots of interest – so pack some binoculars just in case.
You can park much closer to the pool along the road west of Howden Reservoir, from there it's roughly only a mile walk. If you choose this option you may be more tempted to head off onto the peatland of Howden Moor and search for the river's source.