The National Science and Media Museum
Carmel Smickersgill, Tours & Activities Editor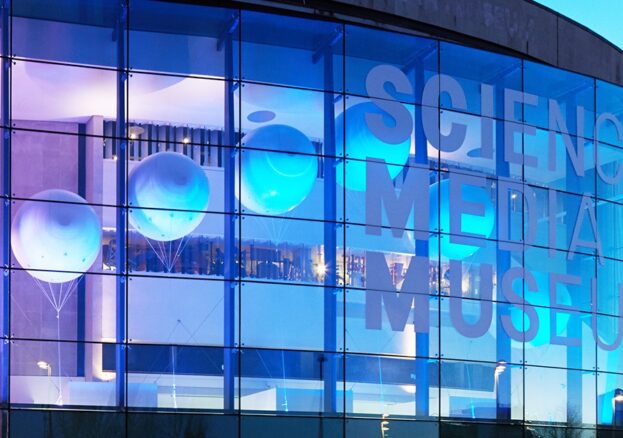 The National Science and Media Museum is temporarily closed to the public until summer 2024 to undergo major refurbishment. Pictureville Cinema and Bar remains open 7-days a week.
As the world's first UNESCO city of film, Bradford has enjoyed a rich culture of film making and photography for decades, making it the perfect place to explore the history of these mediums. The National Science and Media Museum is one of the most versatile and evolving cultural spaces in the North. As mediums and the way we consume them quickly evolve, so too does the museum's collection, celebrating everything about the ever-inventive use of film, television and digital media. With lots to see and do, the museum is the perfect place to inspire a future generation of engineers, media scientists and producers.
The only public screen on which films can be shown in Cinerama in the UK
The experience at the  National Science and Media Museum is an interactive and inspiring one. Discover a live broadcasting studio alongside exhibitions detailing the journeys photography, film, British television and video games have gone on to reach their current dominance in our cultural landscape. From the bright colours of the foyer, designed to look like a game of tetris, to the faded black and white images captured on the very first cameras, the museum is a fascinating exploration of where art meets archive.
They have previously worked with Bradford born artist David Hockney and opened a BBC tri-media studio in the museum. It's exciting to visit a place where the public connect directly with journalists and artists producing content as it's being made.
Live experiments and explosive demonstrations
One of the most exciting exhibitions is the Wonderlab.  This interactive gallery is devoted to light and sound. Get hands on with how these wavelengths work, get lost in a maze of mirrors, hear yourself in the echo tube and see the sun unlike you've ever seen it before. This is all before watching the museum's expert explainers carry out live experiments and explosive demonstrations. The Wonderlab will have you leaving with an astonished look on your face and a new found curiosity for light and sound.
Attached to the museum is Pictureville Cinema.  This complex of three screens is a very different viewing style to your local Odeon. After the IMAX was built in 1983, exposing audiences to the largest cinema screen in the UK at the time, the cinema installed a Cinerama screen and projection system. To this day it remains the only public screen on which films can be shown in Cinerama in the UK. The IMAX still hosts a variety of special screenings, including screenings for schools and films shot specifically for the format.
As the jewel in Bradford's crown of museums, the National Science and Media museum is a must see attraction in this UNESCO city of film.